With school ending last week and swim lessons and camps not starting for a few weeks we had some days to fill. I had been wanting to get to Greenfield Village on a nice day, but not a hot day. We picked a perfectly sunny and only 70 degree day.
Once again, we were lucky to have my mom's friend get us in. She was just thrilled to have all these young kids use her pass. Thank you so much Miss Geri!
There was so much excitement in just being able to ride on the train and carousel, as well as any animal that crossed our path.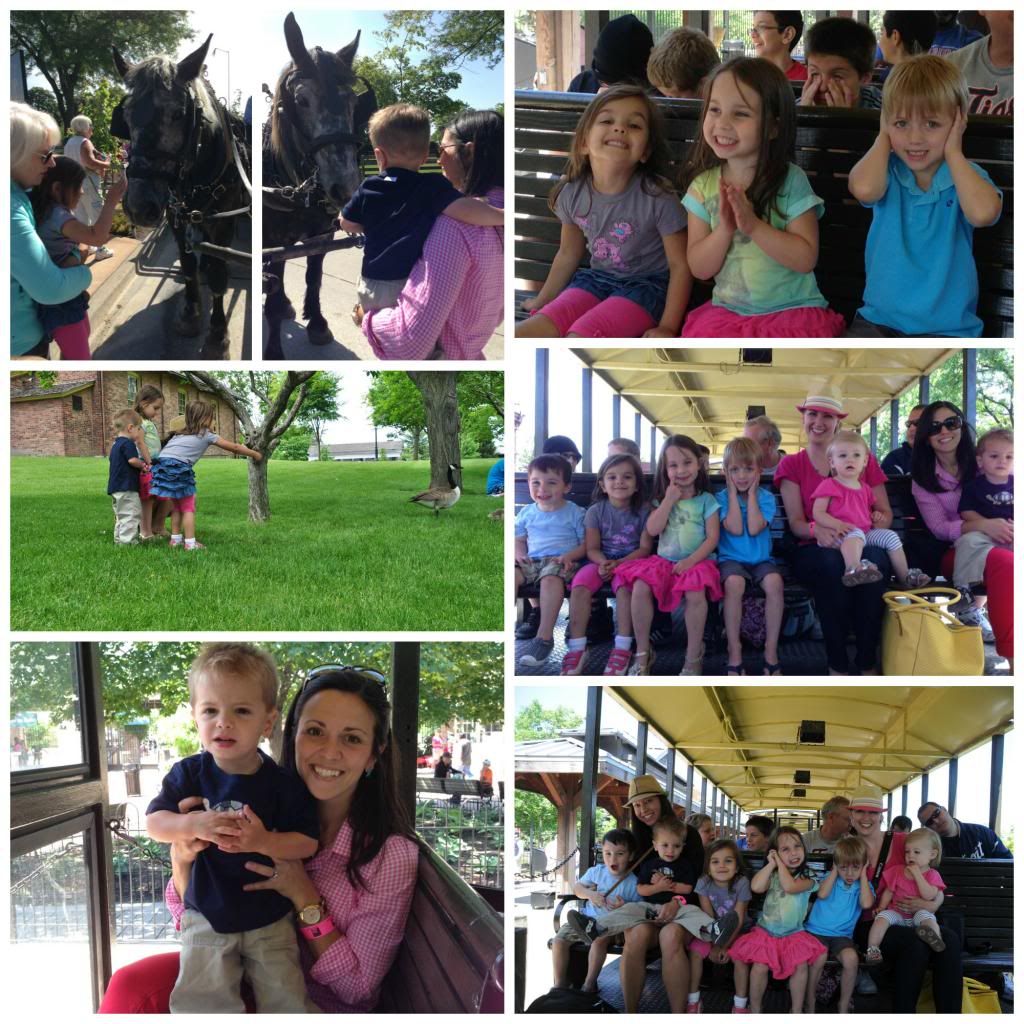 There is also working farm at Greenfield Village which we didn't have time for on our last visit. The farm has turkeys and roosters running around, a newborn calf, pigs, and sheep. The kids just loved it all!
And of course there was a stop for ice cream...big portions of ice cream. Lauren is holding a baby size, sugar highs soon followed.
As much as I love a schedule and routine, I also love that I can plan days like this. We had a great first week home and are hoping the weather will soon warm up so we can get to the pool.