Happy Thursday! It's almost the weekend and an it's extra long! Can't wait, because this lady has been flying solo ALL week. Mama needs some solo time...hint, hint:)
I've been dangling quite a few carrots with these posts and if I were you I would have been thinking BORING with a post about our foyer...bring on the kitchen, right? I promise that special treat is coming next week...and it's good. But today, enjoy the foyer!
This is almost the identical shot. We removed all the carpeting and the door that is open below. Again, just paint and floors.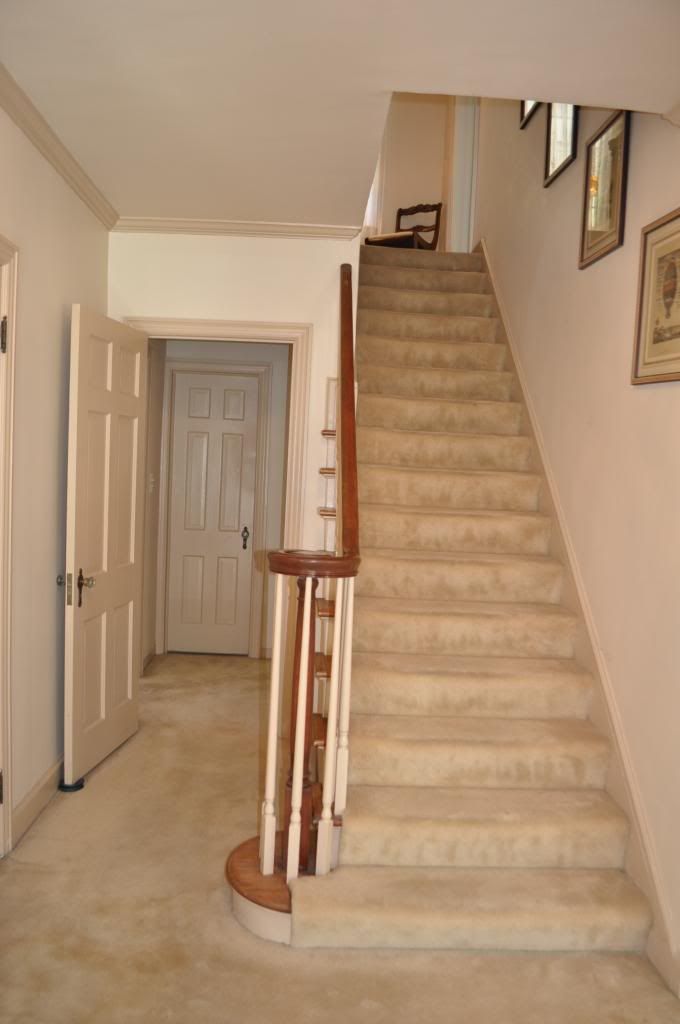 One little extra addition I wanted was the decorative stripe under the molding. This was my inspiration, but I just couldn't go that bold and there were lots of areas around doorways and entries that I didn't know where to start and stop.
We also have this beautiful leaded glass door that we decided to
paint dark to provide more contrast. I love the look of dark inside doors, but I could only pull the trigger on just this one.
Wall color - Smoke Embers by Benjamin Moore (mixed by Sherwin Williams and lightened by 50%)
Stripe and door color - Urbane Bronze by Sherwin Williams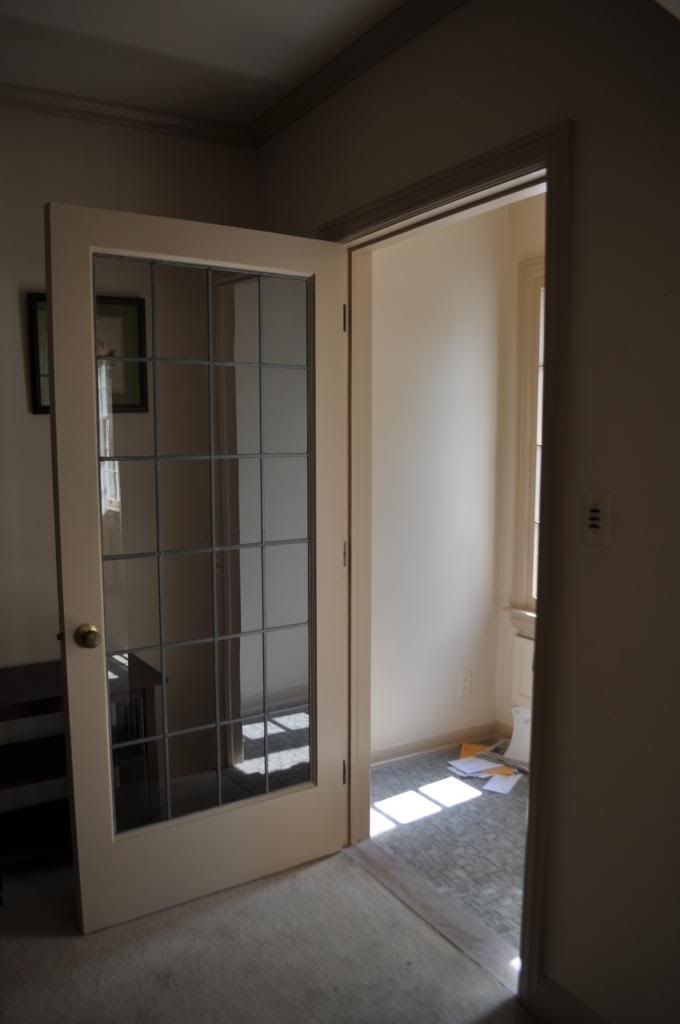 The Plan
Add shoe molding

Purchase a new door knob for leaded glass door

Add area rug/runner

Add art/side table/other decorative knick knacks
Simple post, simple room. Hope I'm not disappointing. The real work is coming!
XOXO
Aubrey