We completed our first project at the new house over the weekend. Ripping out over 2000 sq/ft of carpet. It was a lot of work, but will be well worth the effort once we see our soon to be refinished hardwood floors. I thought I'd share some of the before and the progress we've made in our living room.
This was the living room before we took possession.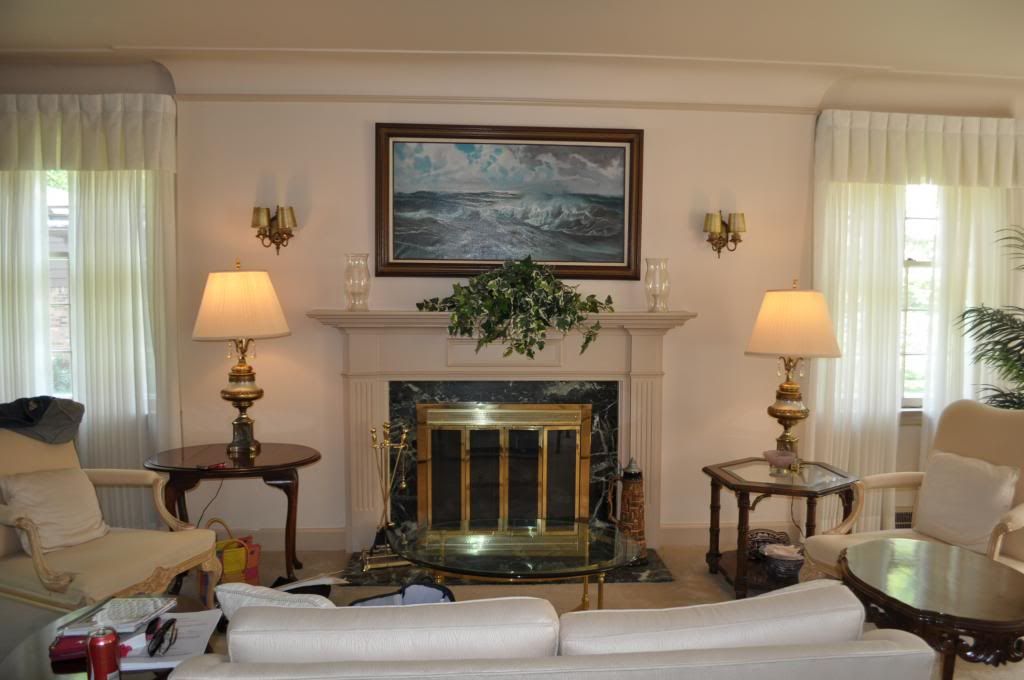 These built-ins are a feature in many homes in the area and one that was on "the would love to have list." This view looks into the sitting room/den. We have decided to use the living room as our family room. It is a big room and felt it would be wasted space if we used it as a traditional formal living room.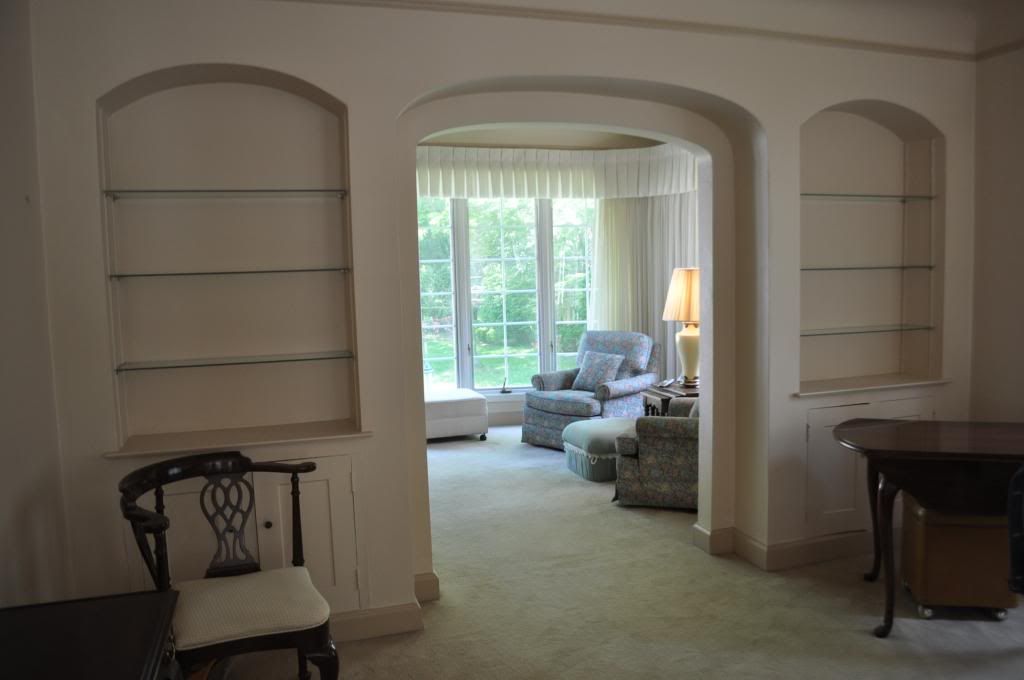 And here is the progress of the space. It already seems like a big improvement, but the refinished floors and fresh paint will really make the space feel crisp and new.
This is the other side of the room, looking toward the front of the house. And yes, that is my reflection in that FLOOR TO CEILING mirror. Lucky us, its sister is in the dining room. As much as they need to go, they are thin mirrors...tempting to keep. But no.
(My mom actually purchased the chairs from the estate sale the homeowners had. I love them too, so we're fighting deciding about who gets to keep them)
Lastly, we ripped out the marble that surrounded the fireplace. It wasn't our style and was covering some of the hardwood flooring. The fireplace wasn't a project we were going to tackle right away, but we could see that the original tile was underneath. We thought if it could be salvaged, we needed to do it now before the floors were refinished. The problem is that the exposed brick is in bad shape, so the plan is to meet with a tile guy and see what our options are.
I hope you enjoyed this little update and plan to show a few more of these as we make progress!