We've set a move in date and in just a little over a week we will be packed up and ready for the big truck to come and take our stuff! I'm so excited, but holy moly is there a lot of work to get done.
I thought I'd share the master bedroom's before photos and the little progress we made before the floors were refinished. Take a look at that carpet? Yes folks, that is green shag carpeting! Removing that was no easy task, the padding was practically disintegrating as we rolled it up. So gross!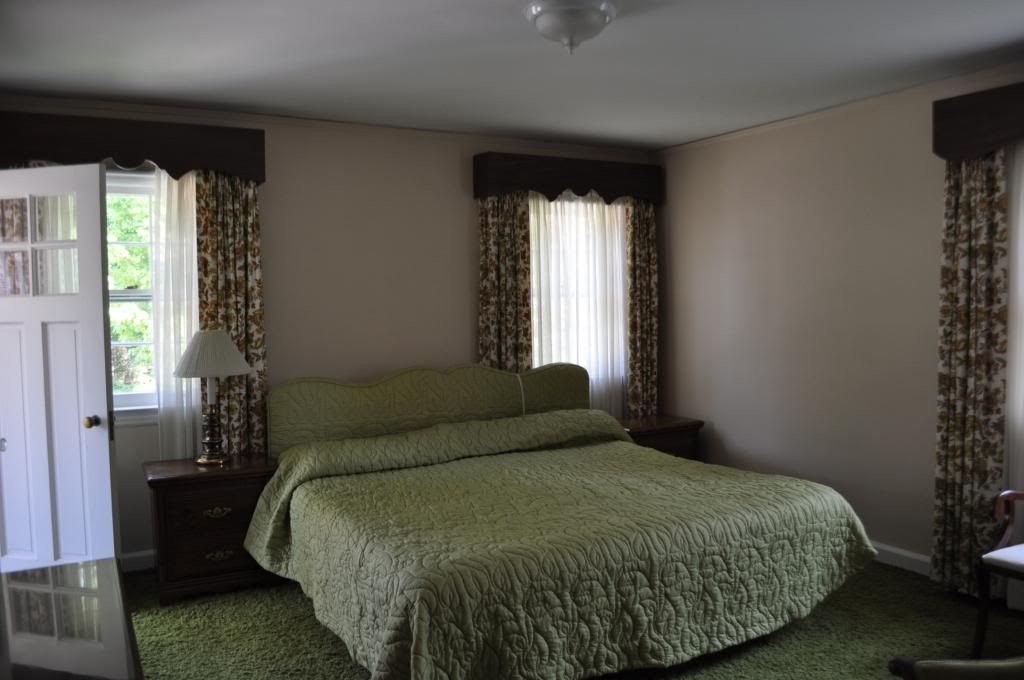 Those double doors open up to my new closet. And yes, it will be all mine. I can't tell you how excited I am to have all my clothes in MY room. That bathroom that you can see below will be ours and connects to a fourth bedroom which will be used as Billy's office and his closet. The perfect set up for us!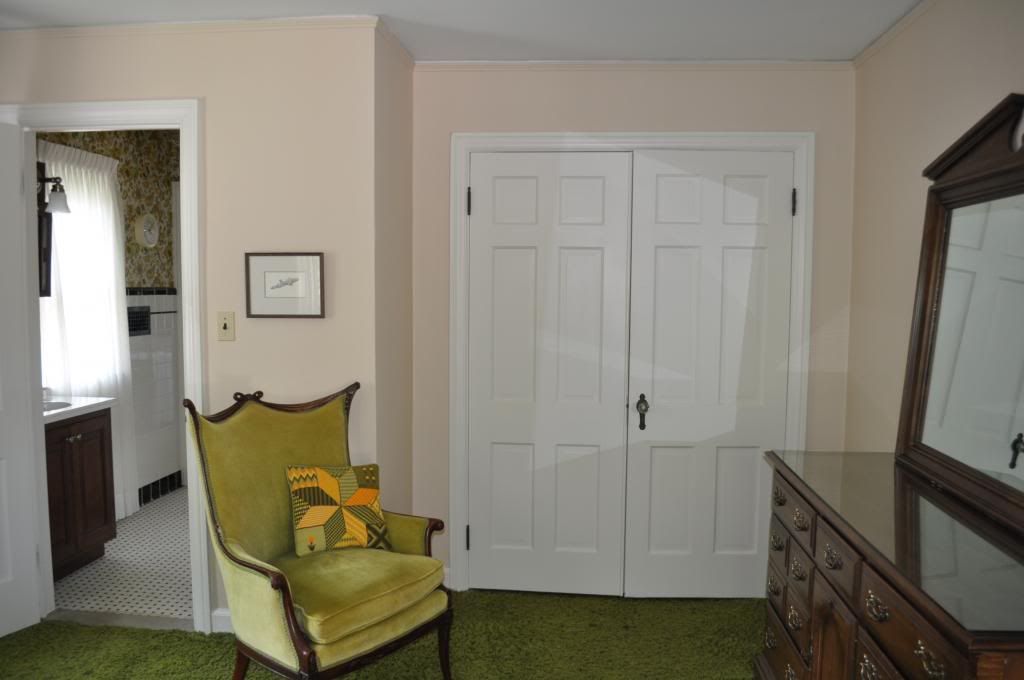 Another little feature we loved was the attached screened in porch off the master. It needs some TLC and fresh decor...more green carpet, only this time it's indoor/outdoor:)
Here is the room post green shag...the floors needed a lot of work. Our contractor thought that at some point someone tried to finish just the edges, maybe around an area rug.
And here are the floors pre-stain. They looked brand new! The finished product will be done tomorrow and we should get to see by Sunday. I can't wait.
Meanwhile, I've been packing and picking paint colors. As soon as the floors are done, our painter moves in. Decisions, decisions.
And then in between all of that, I managed to squeeze in a little fun for the kids at the pool. It's been hot, hot, hot here all week and we finally got a chance to get out and cool off!
XOXO
Aubrey