Almost every Sunday Sweet I share with you is a bar of some sort. They are easy and tasty...who doesn't love bars? I think 99% of those bars have chocolate and more than half have peanut butter. But none of those bars have ever topped my love for Scotcharoos, until now.
Ladies and gentlemen, these are so tasty, so good and so freakin' bad for you!
They are so delicious that we made up a new name for them,
YOLO Bars
!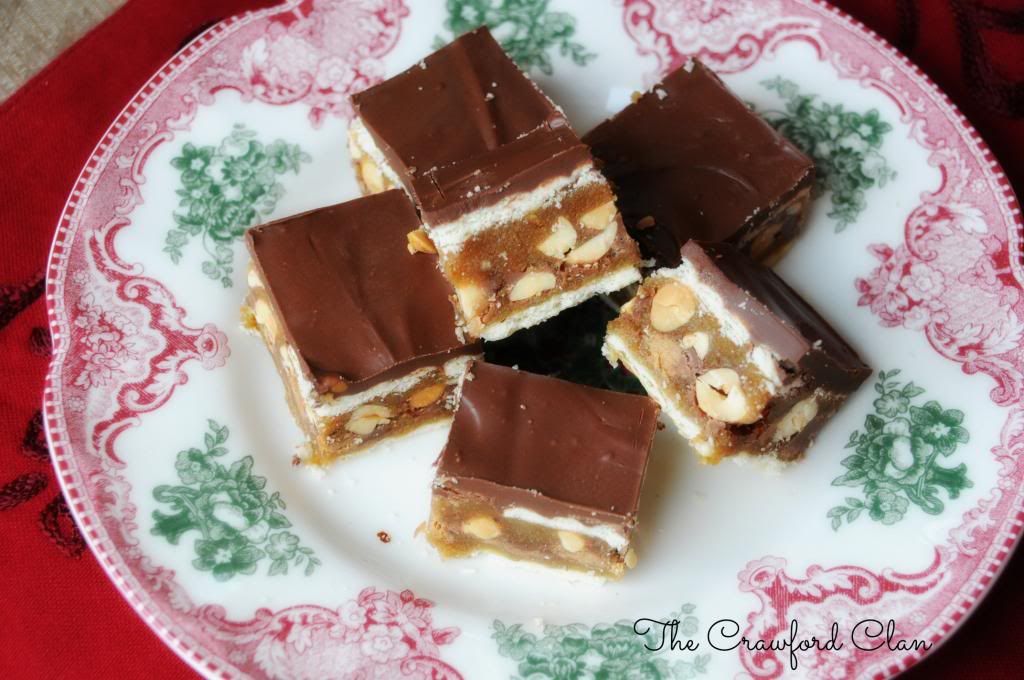 My mom found the recipe months ago in Midwest Living and made them for the first time last month. She brought them to our open house and people couldn't stop raving about them. I finally tried one, WOW! When you look at the ingredient list you would think they would be really rich, but everything works so perfectly. Make them! You Only Live Once (YOLO)! But take them to friends and family because eating an entire tray of these will not help your New Year's Resolution.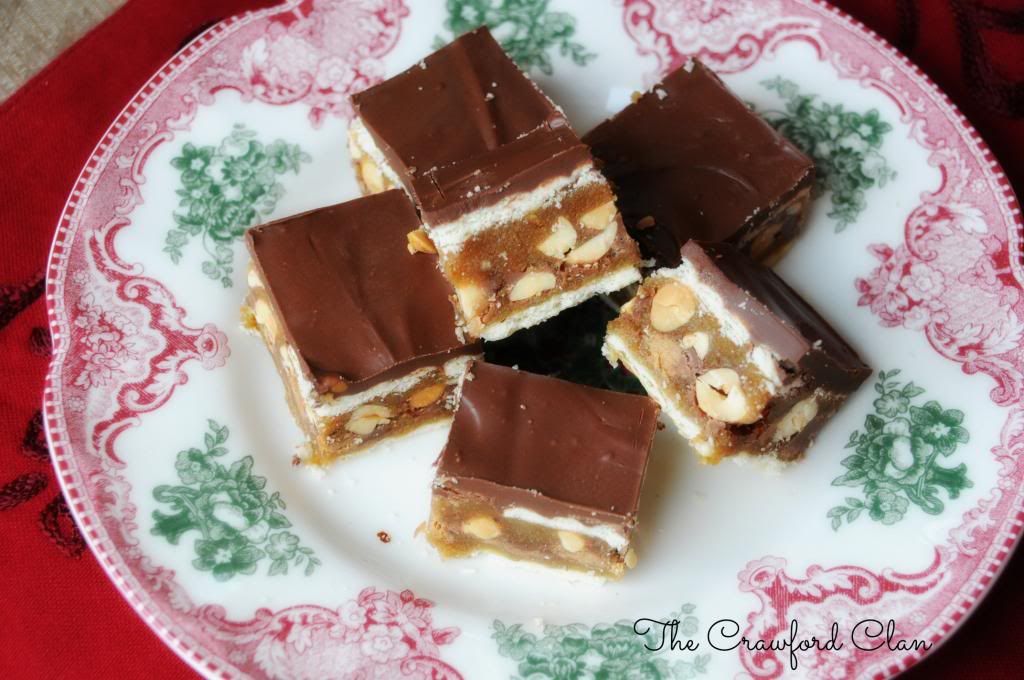 Thank you Midwest Living for these winners! And sorry to the creator for changing the name...your name just didn't do them justice!