As you may remember, we celebrated my sister in law's wedding in Albuquerque, New Mexico right before Christmas. It was an intimate wedding and far from home so my in-laws hosted a little reception a few weeks back while Cara and Ken were in town.
And wouldn't you know I was sick the night before. Fever and chills, but I was determined that I was going to rally for the party. Luckily I managed a full recovery, lightning doesn't strike twice!
Robin decided to have the party catered and the food was amazing. Some of the selections went so fast I never even got a taste!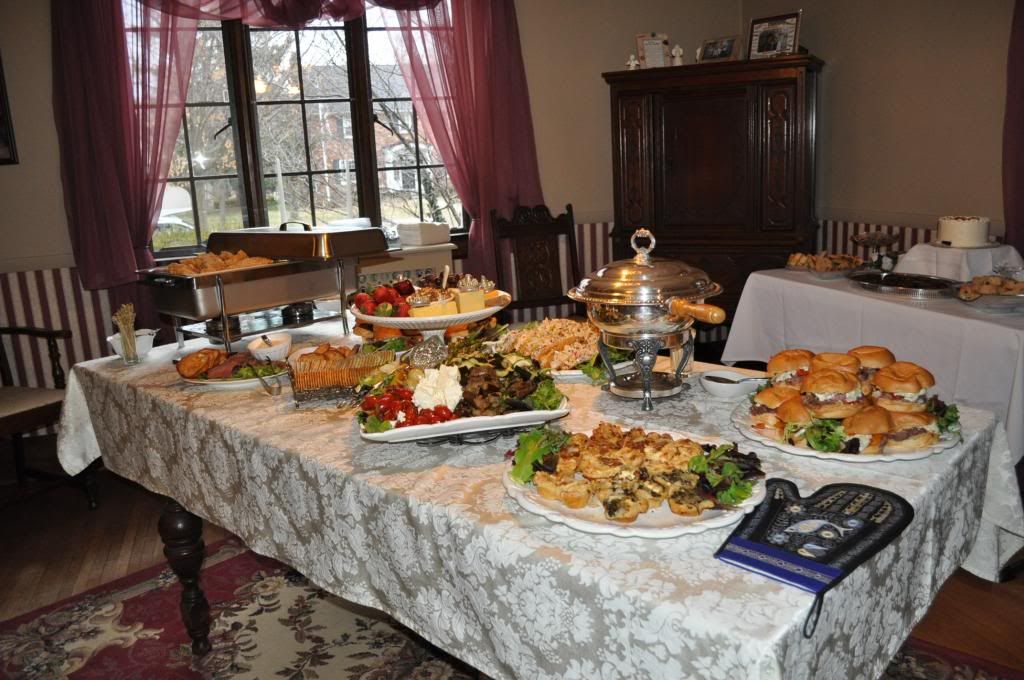 It was also Cara's 30th birthday, so there was double the celebrating!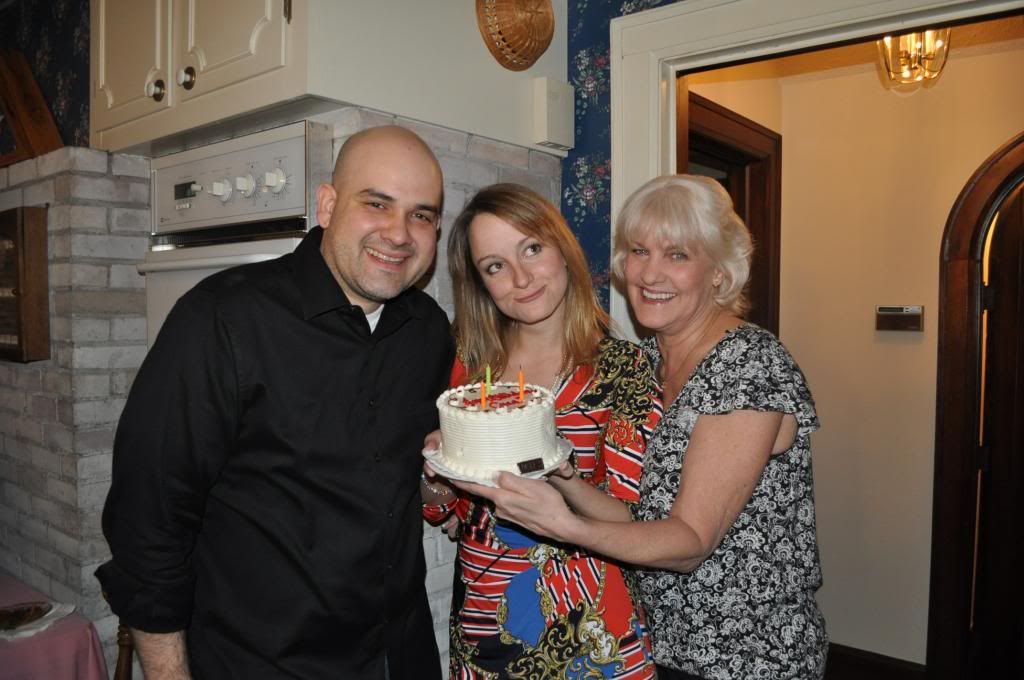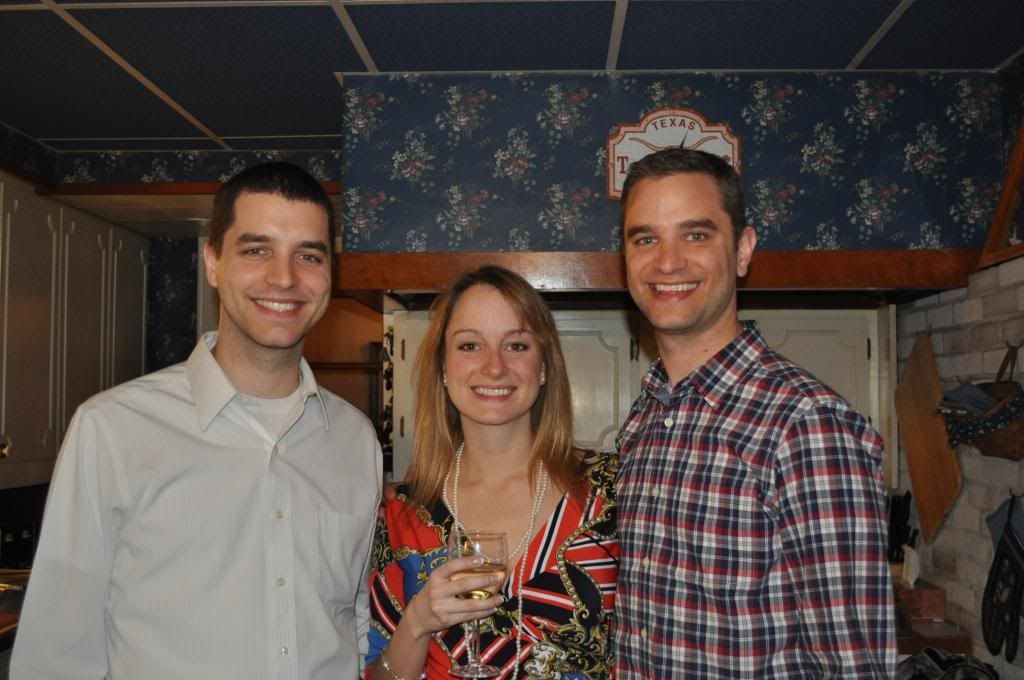 I couldn't leave this out...the dudes enjoyed a little free styling rap at the end of the night. Some trio:)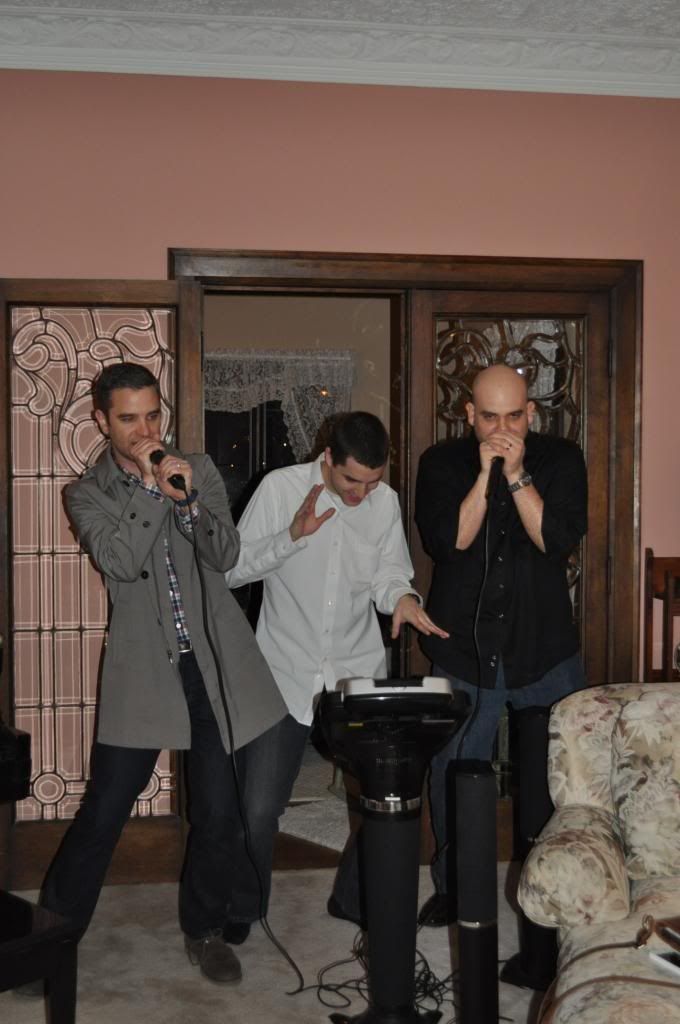 We had a blast celebrating with friends and family, such a fun night!
We'll get to see Cara and Ken again in June when they bring his kids up to visit Michigan for the first time. Lauren and William will be thrilled to see their new cousins again!