I took an extended blogging break last week, we packed our bags and the family spent part of our Spring Break in Phoenix, Arizona. I had intentions of posting while we were gone, but one thing lead to another and I just didn't want to be inside typing when I could be outside soaking up rays. But I'm here today with part of our trip report.
The flight was long but Lauren and William were much better than they were in December. Upgrading William to his own seat sure did help! Upon arriving to the hotel, we quickly exchanged our long pants for swimsuits and raced to the pool.
Despite the temperature reading 85 degrees, the clouds were heavy which made for freezing temps in the pool. Lips became blue so we headed for a quick nature walk before cleaning up for dinner. Just outside our room were botanical gardens with a family of rabbits playing hide and seek with kids.
Dinner was uneventful and quick. The kids were fading quickly and uninterested in being anywhere except bed. Pinnacle Peak Patio was perfectly casual, with good beer and fast service.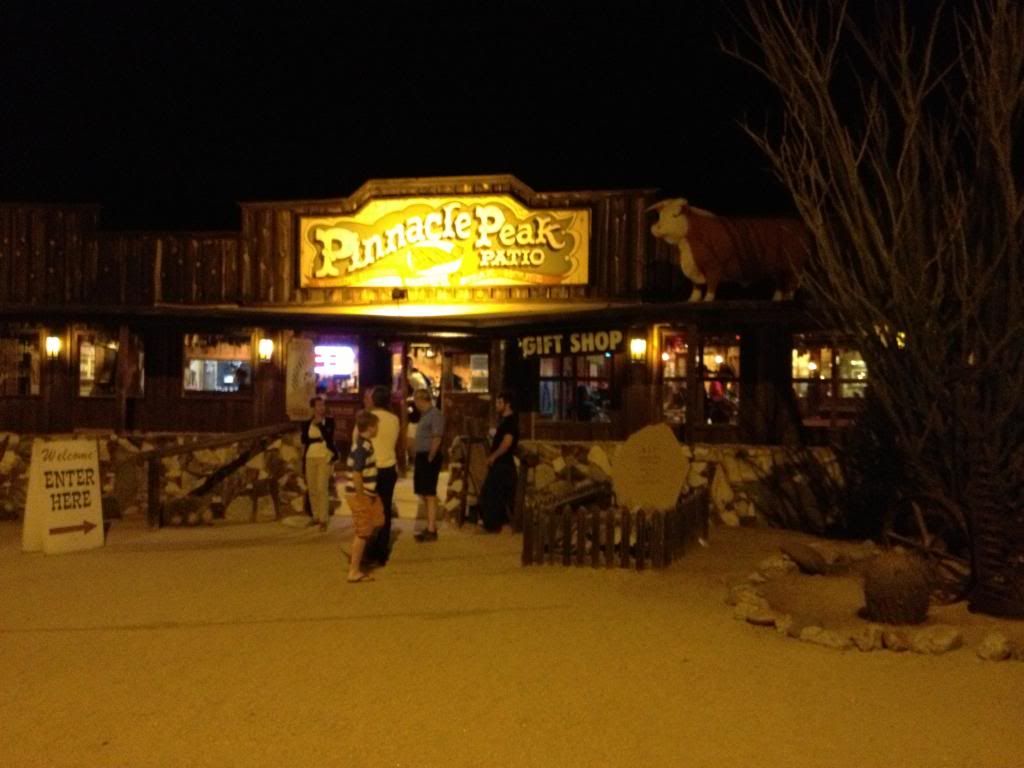 With all the packing and preparation for the trip, I decided Easter baskets would take a backseat. Bubbles and a few chocolates would be enough...oh and a TRIP, not that they would understand that:) This sad excuse for an Easter basket got just as big of a reaction, go figure.
But to make it even better, the hotel put on an amazing and free Easter egg hunt...
Complete with Mrs. Easter bunny. Kinda creepy, right?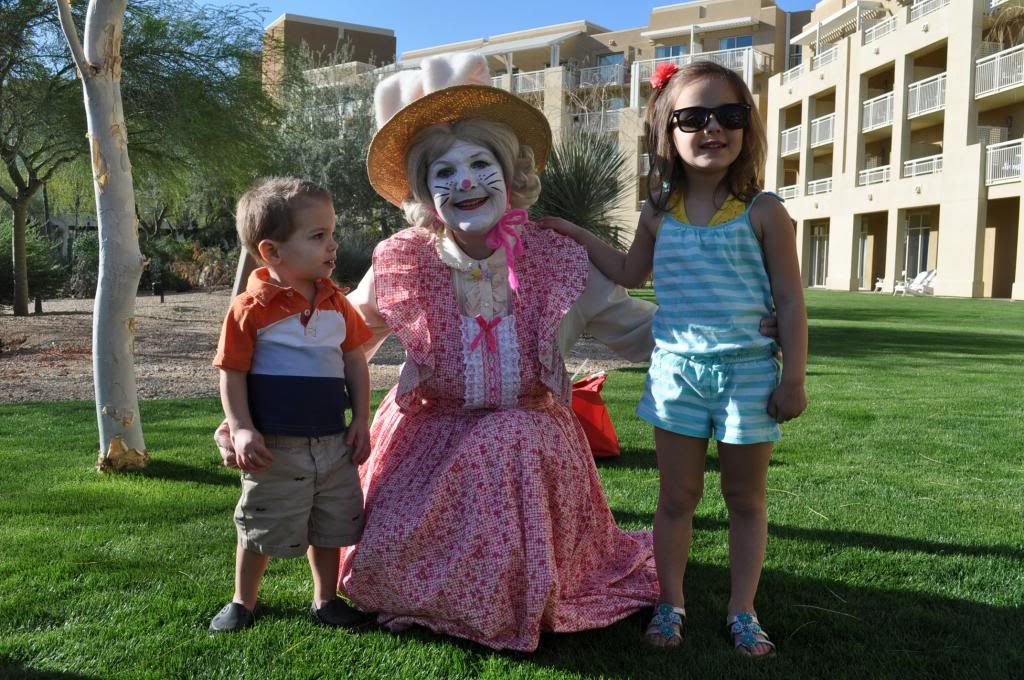 The kids had a blast and the kids were separated into their appropriate age groups to keep things fair. Except notice the kid in the blue gingham shirt below...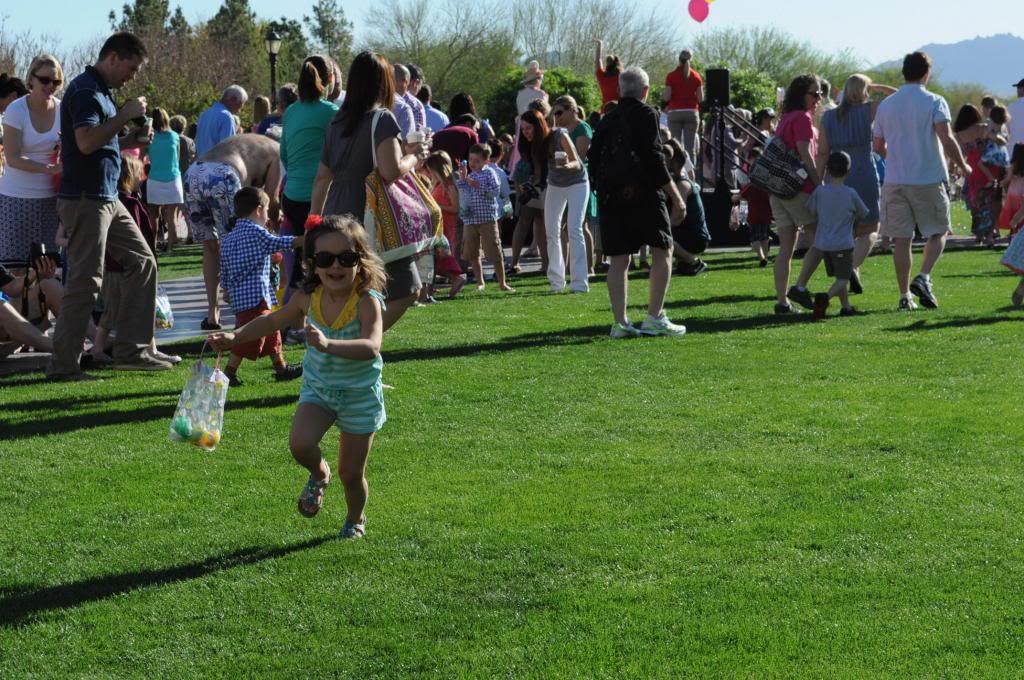 And spotted again here...what a little cheater;)
It was a great way to celebrate Easter morning, because our dinner at sushi restaurant didn't go over real well.