Happy Easter friends! You've probably had your fill of chocolate eggs and bunnies, but here's a great Sunday Sweet for ya:)
I love these cookies! L-O-V-E!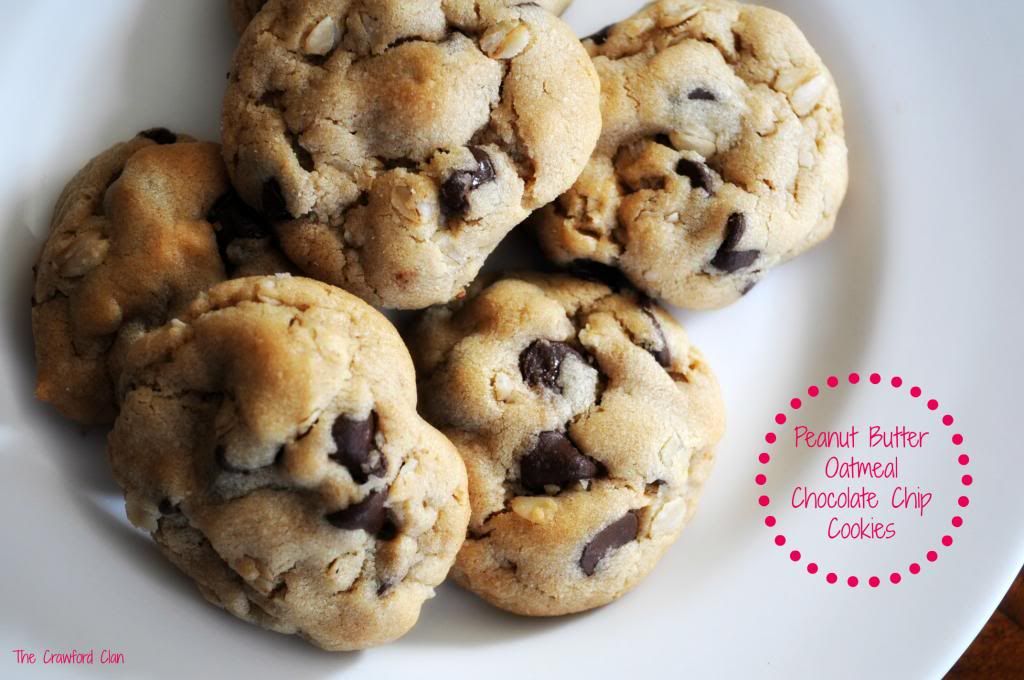 I found this recipe a few years ago and whenever I feel like baking cookies to just have as a special treat for the kids, this is what I make.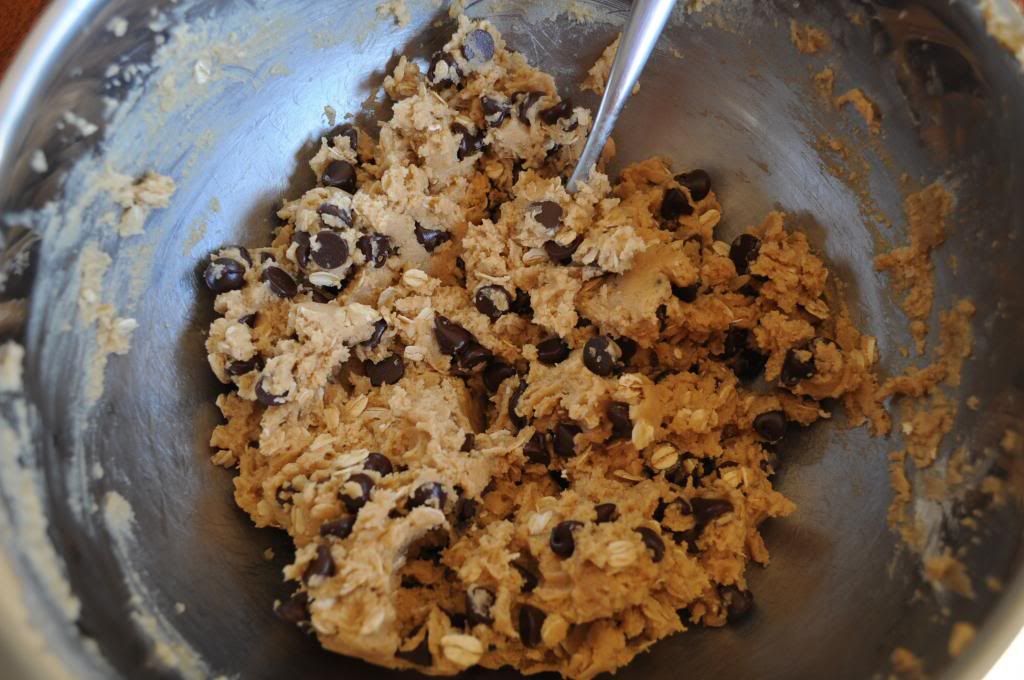 I randomly wrote the recipe on this piece of paper and I've lost it half a dozen times, but it always manages to resurface. I re-found it last weekend and since the ingredients are pantry staples, we whipped a batch up.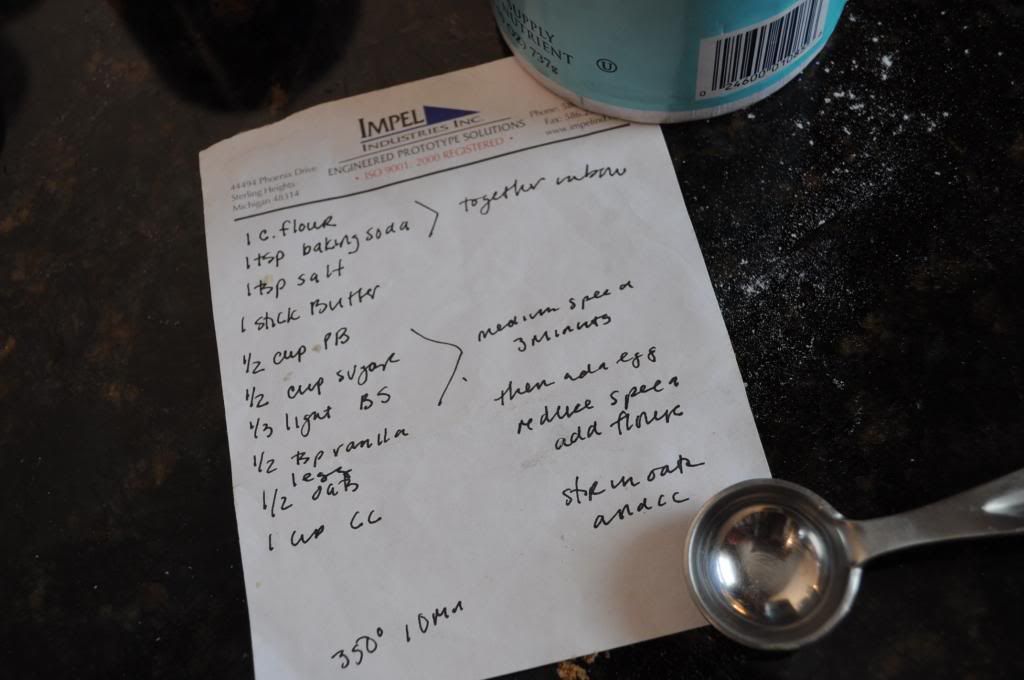 I found the recipe and actually wrote it down wrong...a little too much salt.
The Brown Eye Baker has a lot of other great recipes, so be sure to check out!
This last time I baked them I used dark brown sugar because I heard it adds more flavor...honestly, I didn't notice a difference.
My helpers loved them from start...