As promised, I'm back with the details about the sundae bar. Instead of a cake, I decided on ice cream sundaes. William and Lauren have never let a scoop melt, where cookies and cakes are left half eaten...until I finish them. And it seemed easy enough to make the bar train themed.
The cars were just mini loaf pans from Kroger and I modpodged with scrapbook paper. They needed wheels and a quarter was the perfect size. They may not be perfectly round, but a little dot with a black sharpie and I was done!
The train car labels were from a Martha Stewart line at Michael's and I just added the stickers and used toothpicks to display.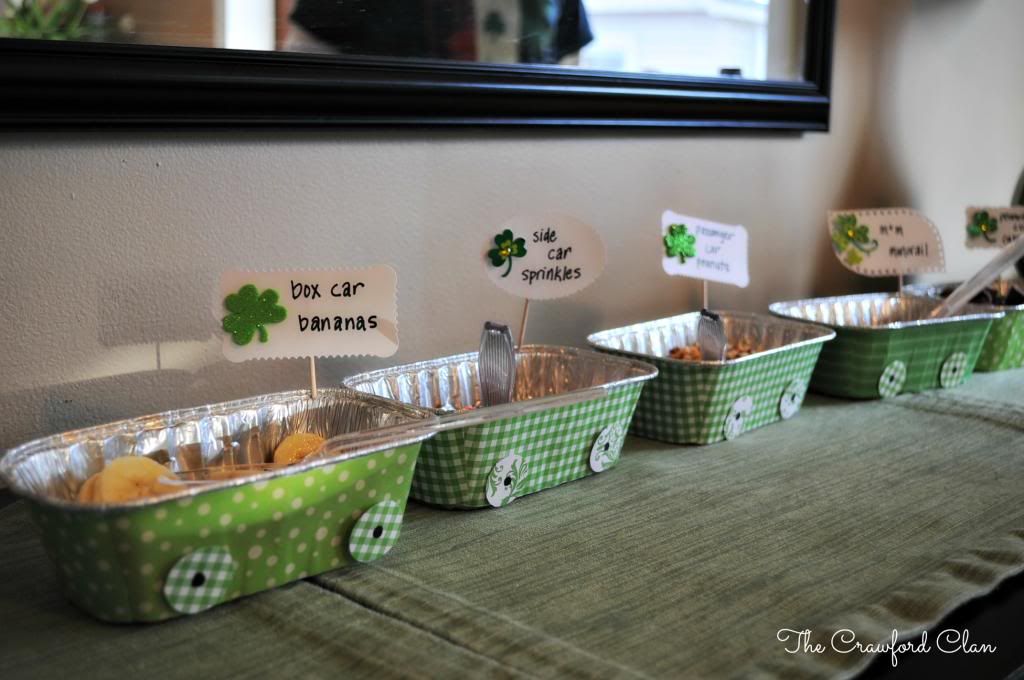 TRAIN CAR TOPPINGS
*Peanut Butter Cup Caboose
*Axel Grease - Chocolate Syrup