We got a taste of spring like temperatures over the weekend and decided to enjoy the fresh air with a little visit to the zoo. So did a lot of people, we couldn't believe the crowd. Insert pun...the place was a zoo!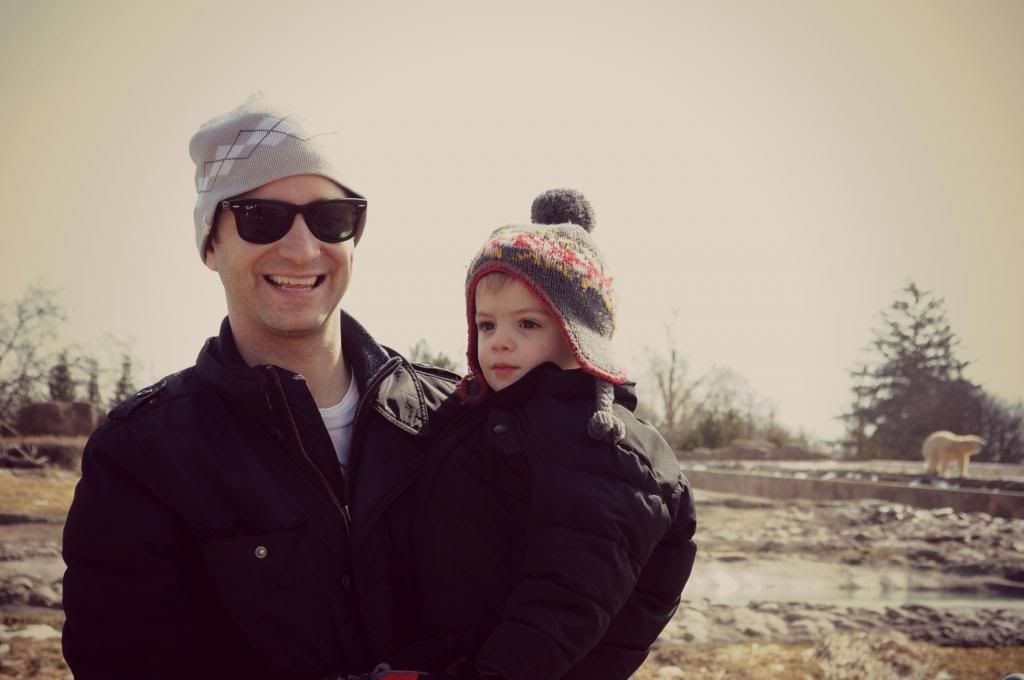 We broke in the wagon which was a perfect fit for both kids, but if one was walking, the other wanted to join.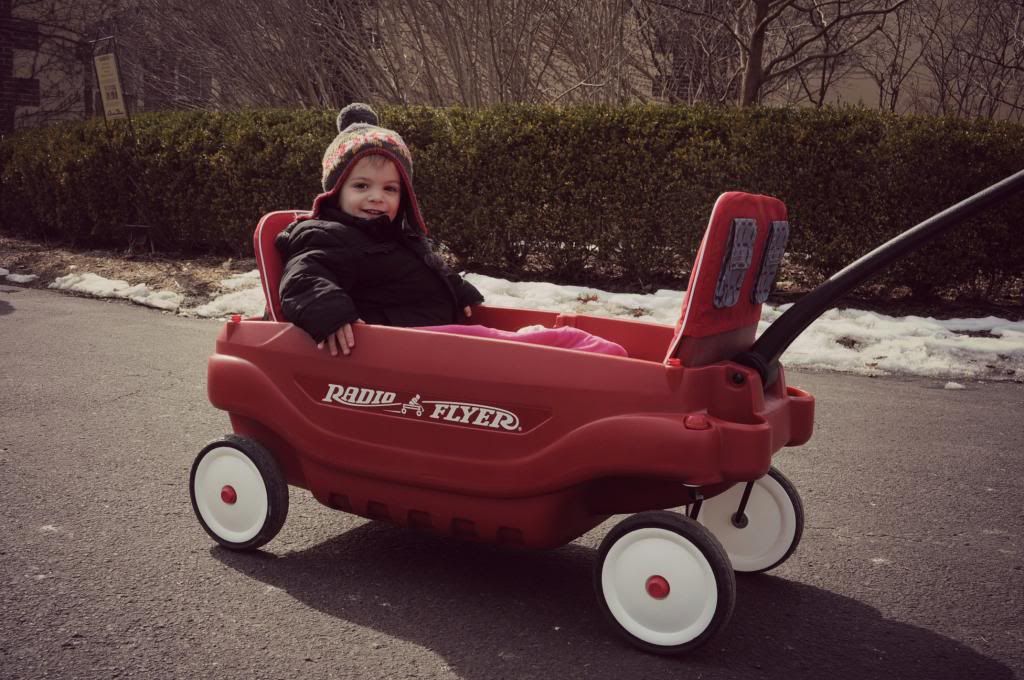 There wasn't a ton of animals to see. Everything indoor was open, but the only real outside highlight were the polar bears. Until we stumbled upon this giraffe and then it was a wrap.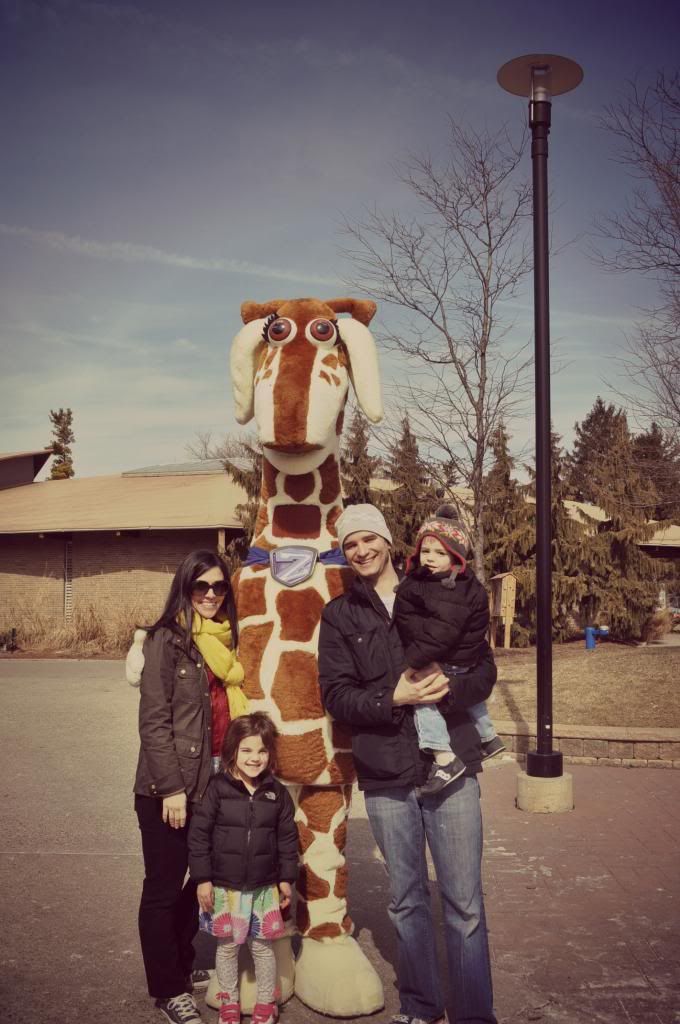 I hope you enjoyed some of that sunshine too!
Being that it is Michigan, we are of course back to rain and cold today...BOO!