I made a list of projects I wanted to complete this year and posted it here. Keeping the buffet bare after Christmas did in fact get this little project complete. Deciding to put our house up for sale didn't hurt the cause either.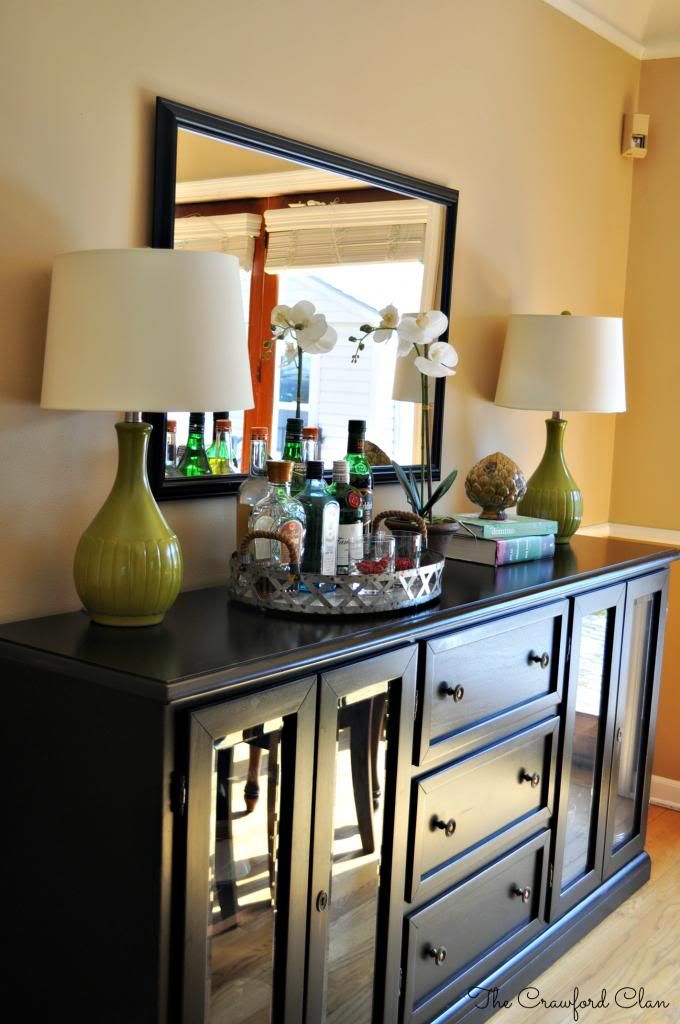 It started with finding this tray at Home Goods. I've been seeing cocktail trays and mini bars in magazines and pinterest, and loved the idea of bringing one to this space.
The lamps were a tough find. It basically came down to finding the right height and shape. I love the shape of these, but was just so-so on the color.
The apple green coordinates well but it wouldn't have been my first choice. The lamps were only $25 each and because I love the shape, they could always be painted later. It was also a we need this now and I've been to six stores kind of decision too. I also purchased the orchid and had the books and artichoke. I now feel like the mirror is all wrong, but I'm keeping it for now. I'd love something more detailed, but who knows what the space will be like in our future home.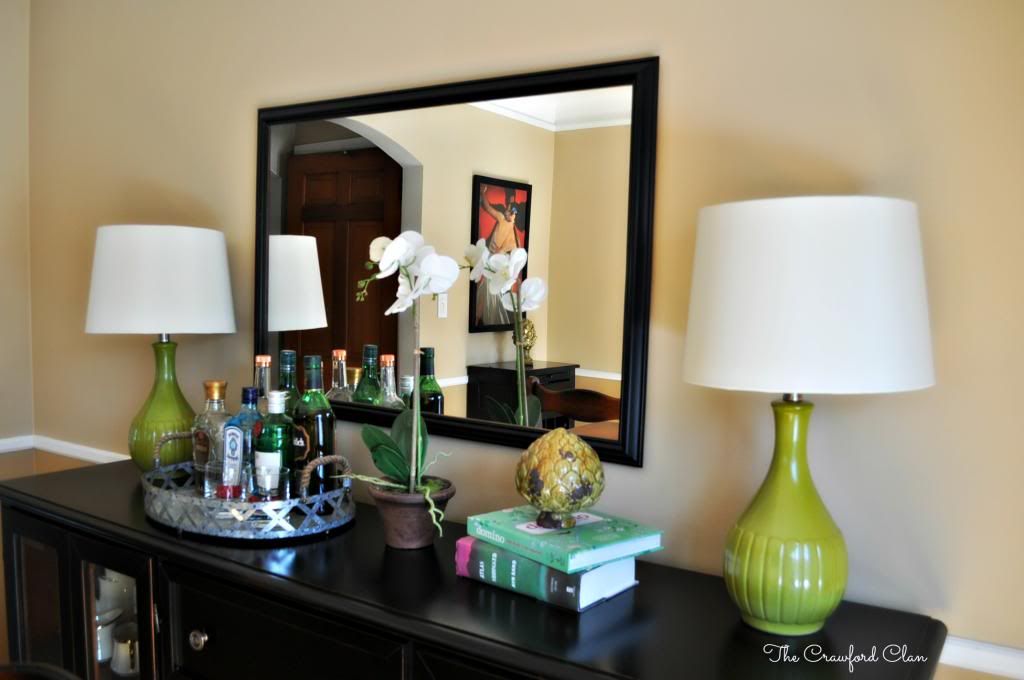 With the help of my cousin Mark's wide angle lens and flash, I snapped many of the pictures for our realtor. I thought I'd share our entire space because I'm always wishing other home bloggers would do the same. I love seeing how the entire space flows together.