We haven't had Billy home for an actual Valentine's Day in two years, so I wanted to do something special...tada!!
The balloons really did make the table. I hid them all afternoon from Lauren and brought them out right before Billy came home because I was afraid that the tag team of Lauren and William would have burst most of them before Billy would have even seen my efforts.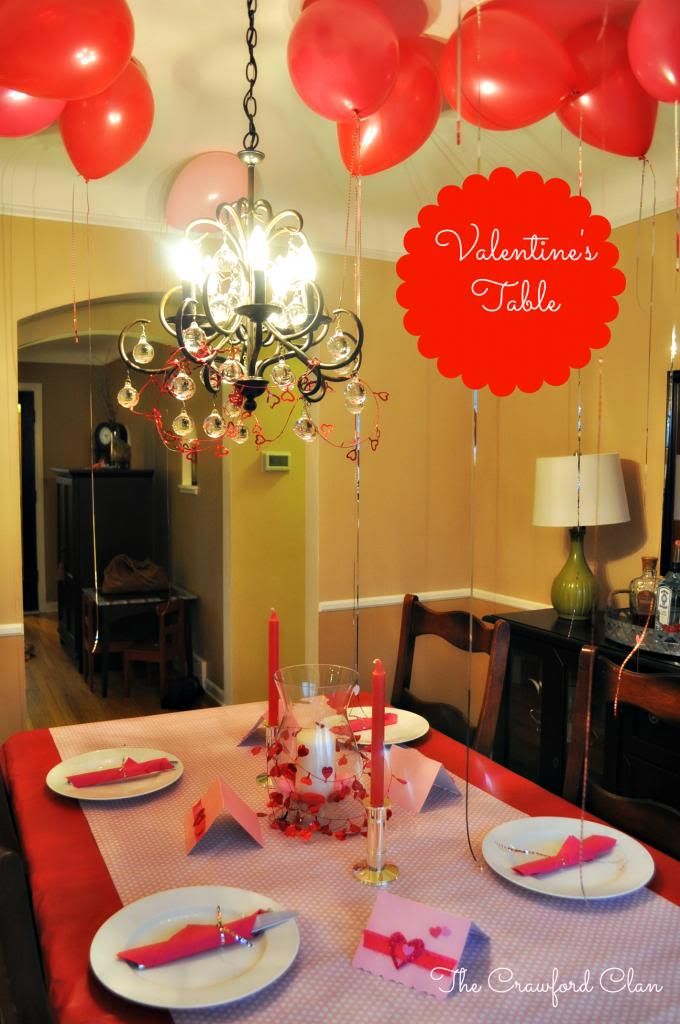 The table was simple and cheap (a recurring theme on this blog)...the balloons were the splurge at $15 and the garland around the chandelier and hurricane were $2. The rest was discovered in and around the house! The leftover Valentine's each had a special message from each of us for daddy!
It was such a fun little party...complete with presents for the kids, presents for me (personally picked), heart shaped pizza, and of course love:)
Lots of hugs and kisses to my funny valentine!
Fourteen Valentine's Days later (if you count that first one back at MSU) and there is still the romance, the laughs, the adventure and believing there is so much more of all of that to come.