If you live anywhere near me you woke up to a light dusting on Sunday morning. When you have two little ones, you wake up to an "IT SNOWED!!!" Last year, was the mildest winter I've ever seen and not that I'm complaining, but if you were a kid...you were robbed. It may have been a dusting, but it was William's first time playing in the snow.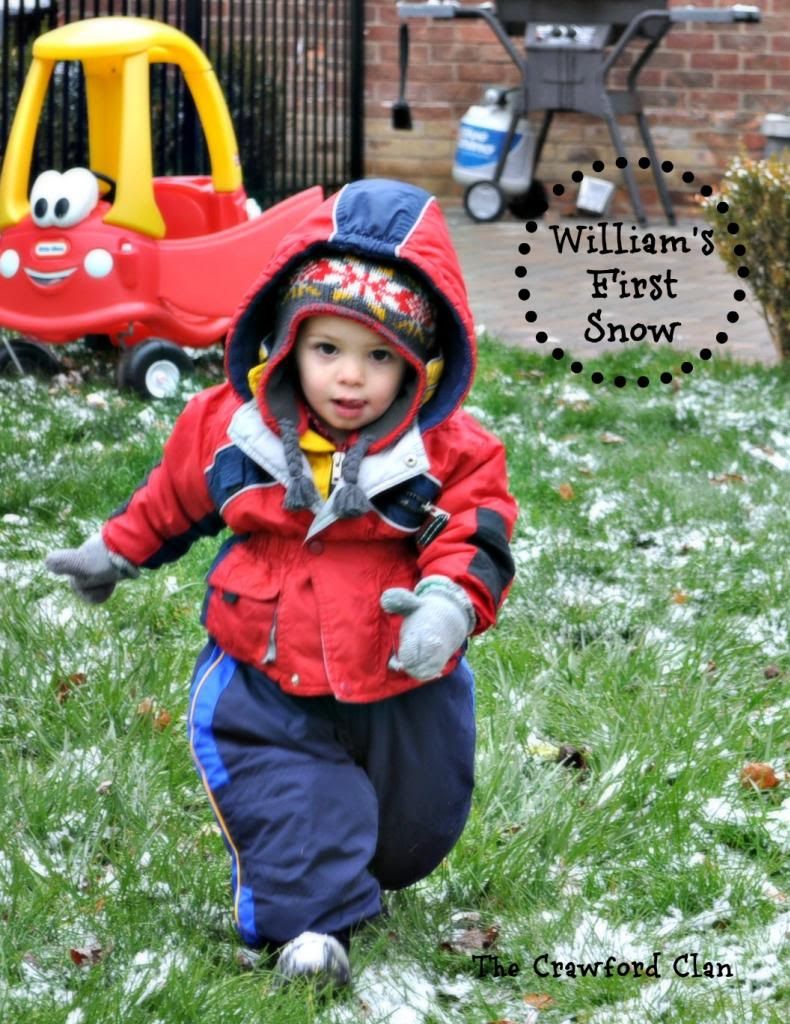 Even snow angels can be made in the lightest of snowfall.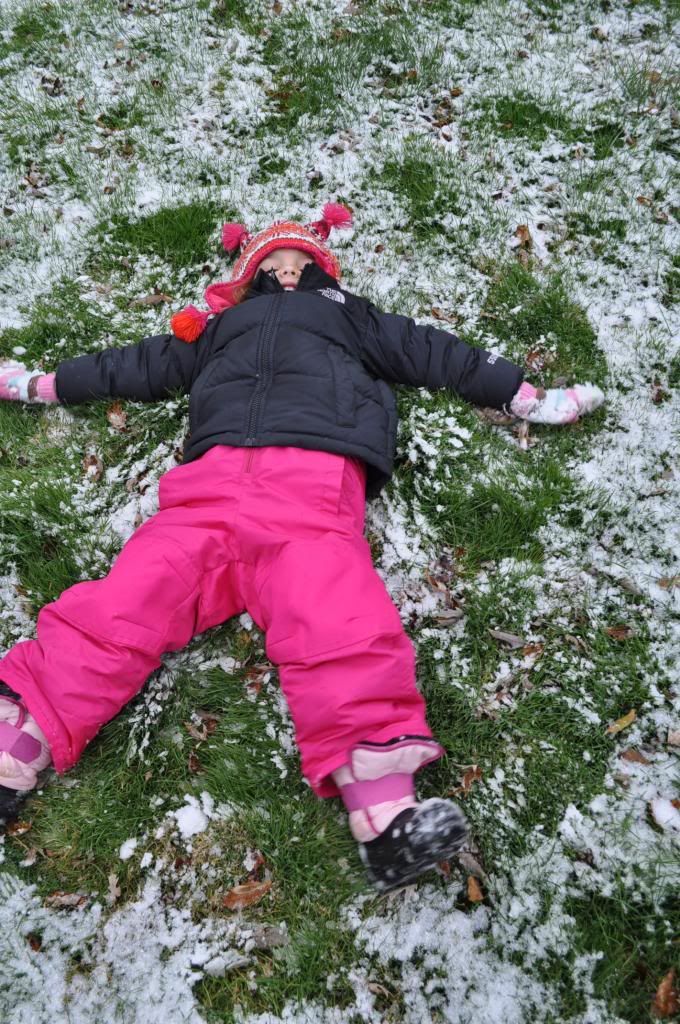 I know the pictures can sometimes paint a more magical experience. But truth be told, it was freezing and they lasted all of twenty-five minutes!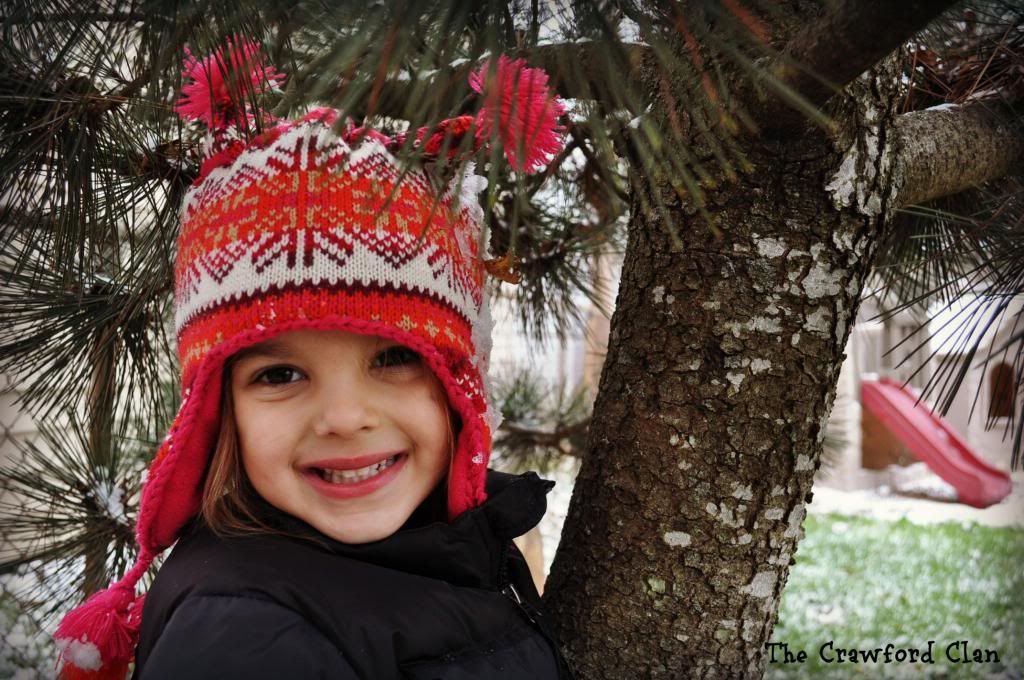 And in those twenty-five minutes, William's mittens came off once every two minutes.
Mittens or no mittens, he really did love the snow. He was having a hard time getting around in all the gear...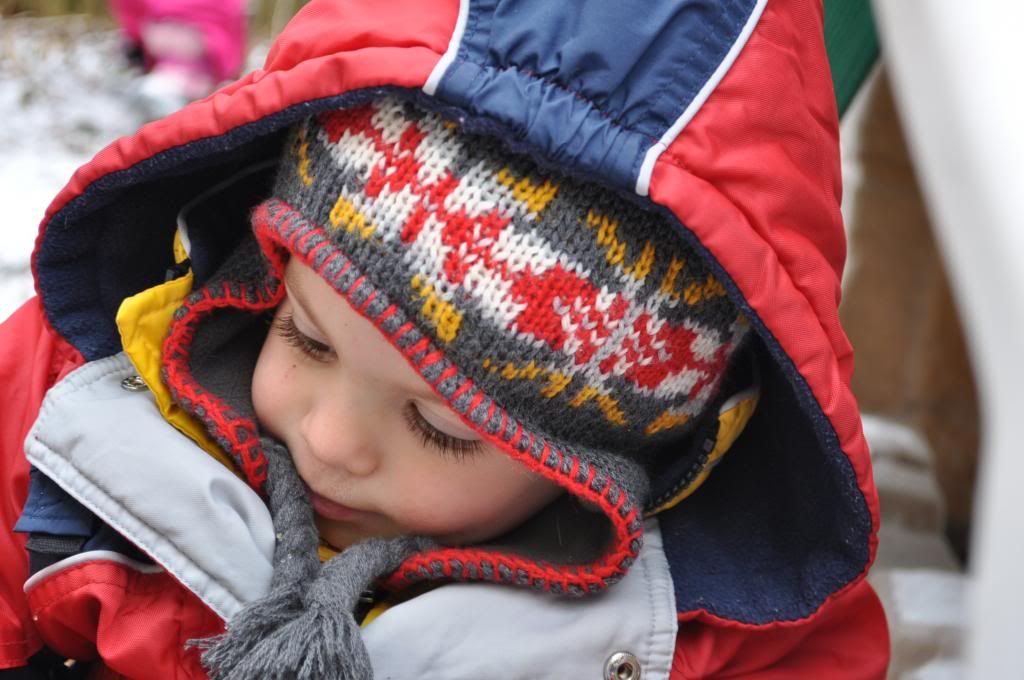 and all I could think of was this!
"I can't put my arms down."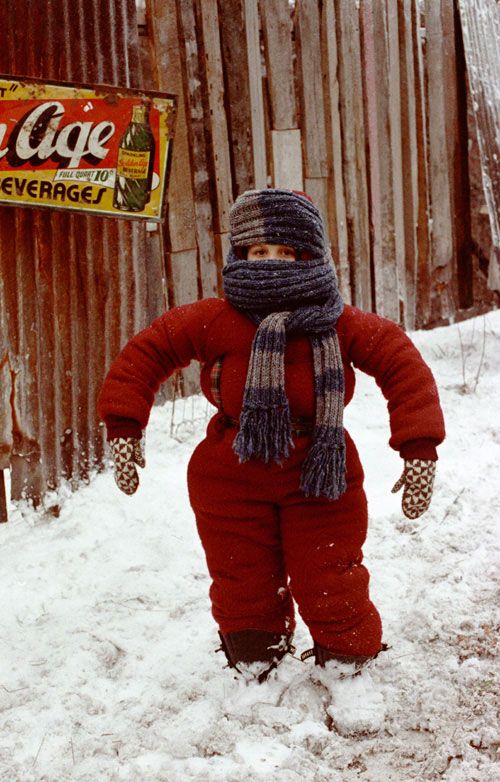 Even though it was short lived, hot cocoa and marshmallows are always a must. I do hope that this winter will bring some sledding and building snowmen, but be careful what you wish for, right?