I'm finally getting to share the completed gallery wall in William's room.
Most of it has been done for awhile, but there were a few tweaks to be done to finish it!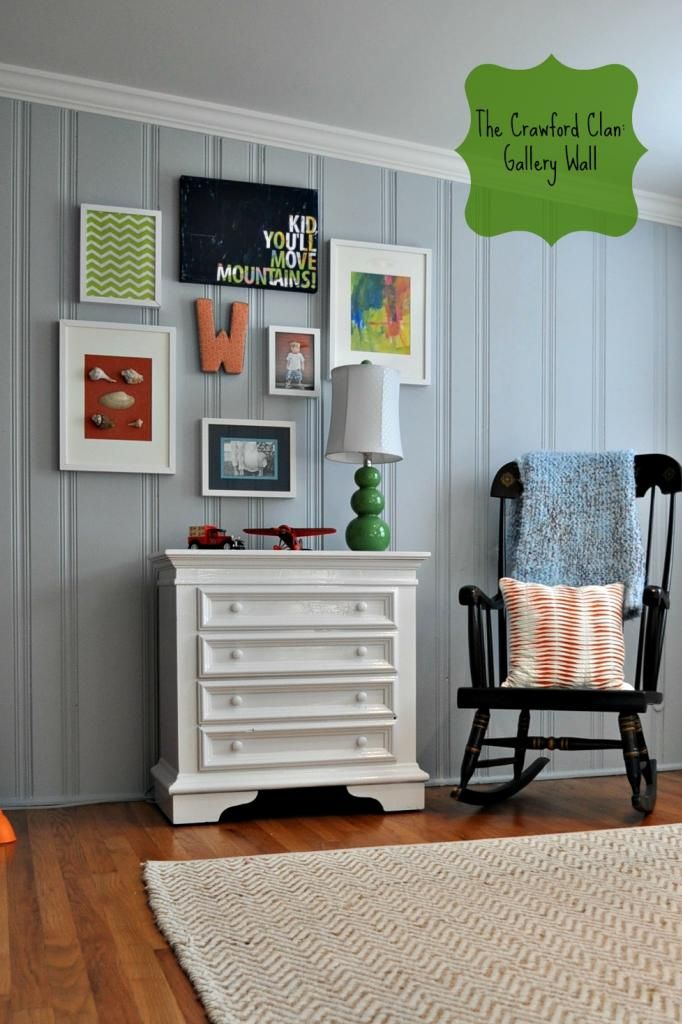 I had a vision in my head and while it took a lot longer than I thought to make that vision happen...it did! Decorating a toddler boy's bedroom isn't easy when you're looking for something that isn't trucks or dinosaurs, but also isn't baby or big boy. I want the room to grow with him for a few years and felt that patterns and color would do just that!
The green chevron was actually taken from the runner I used at the Stella and Dot party I hosted and the painting was one of the hundred that Lauren has brought home from school. Both of these could easily be switched out to add a favorite picture or maybe an art project that William may eventually bring home.
You've seen some of the projects months ago: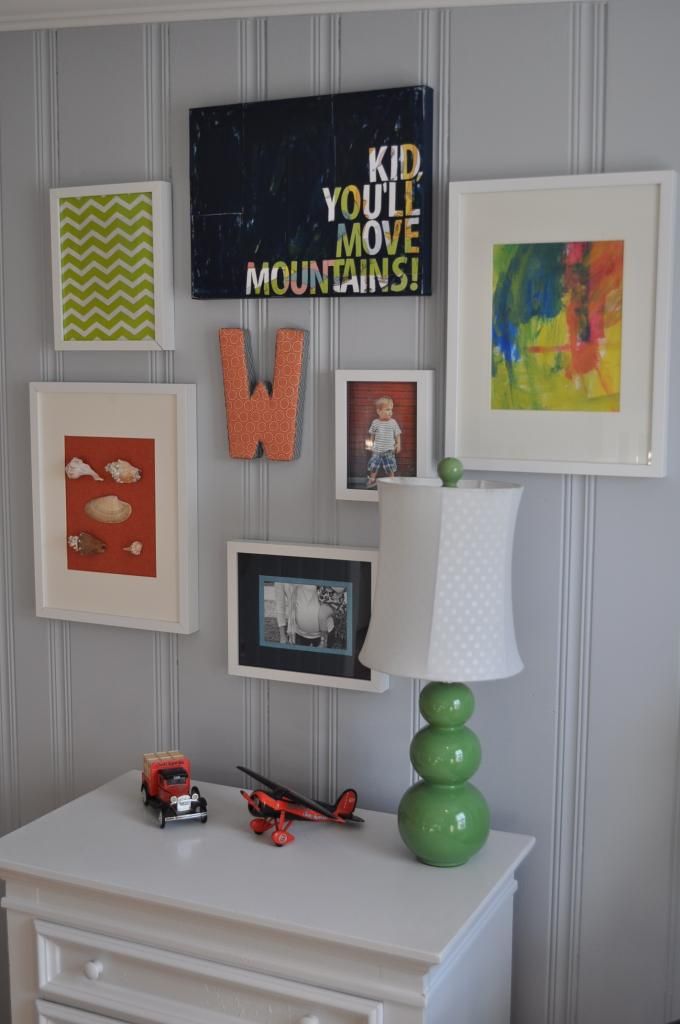 As much as I love pictures, I didn't want this wall to filled with them. This black and white photo is probably my most favorite picture. It was taken the day William was born by my mom. We were leaving for what later became my last OB appointment and I had this feeling it was our last moment as a family of three.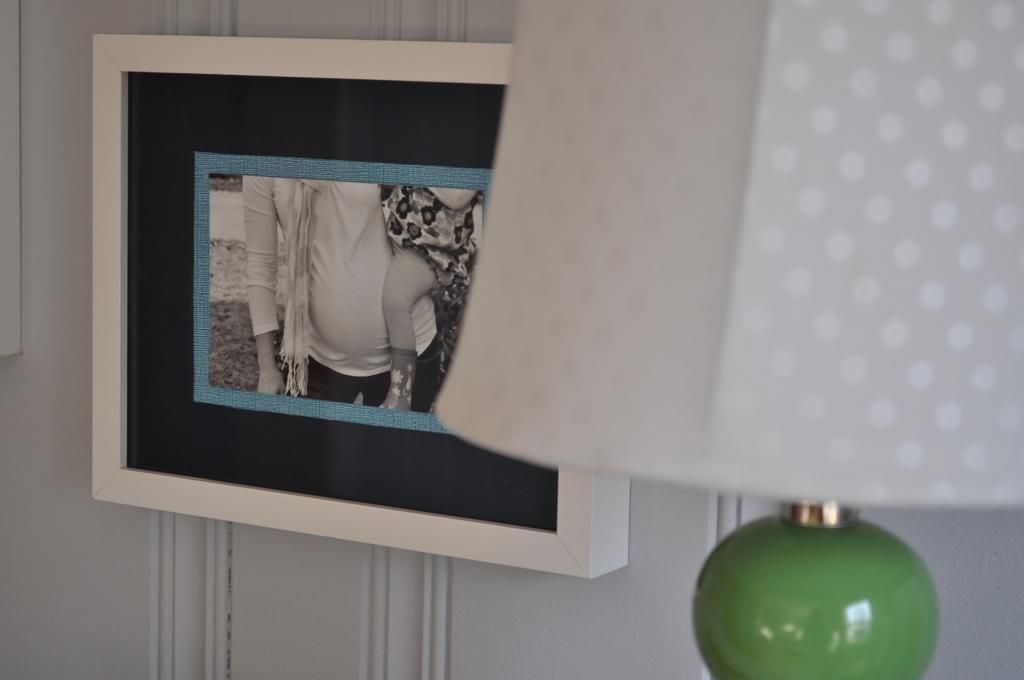 I found the lamp last week at Home Goods at a great price. The shade is a little girly, but I can easily switch that out down the road. And the chair was my parents, I'd like to paint it orange or navy, but we are done for now!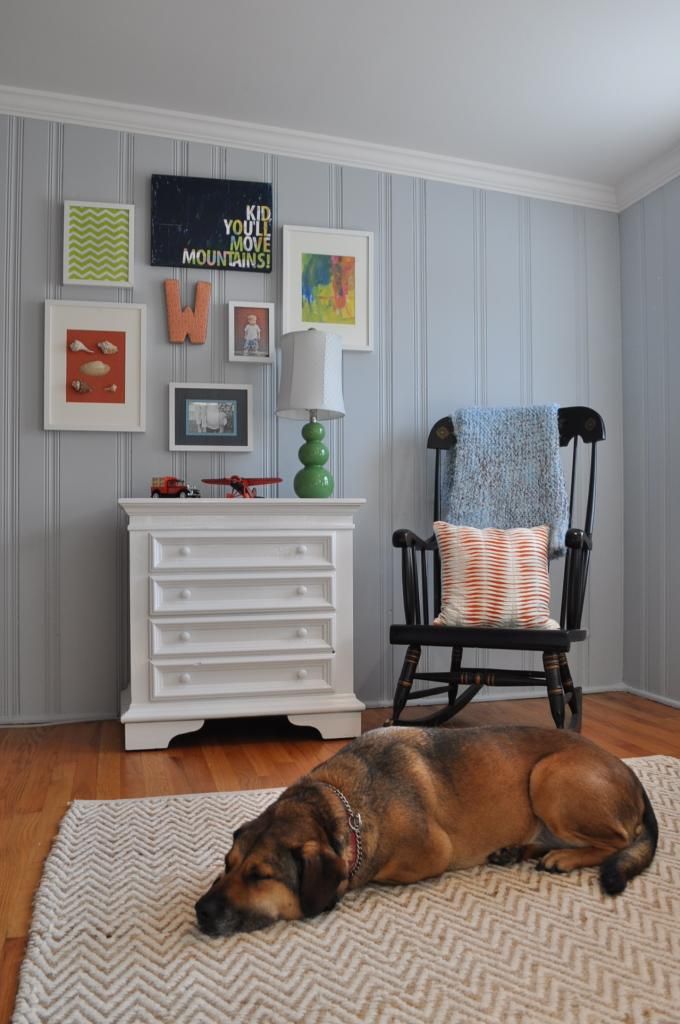 I hope it was worth the wait...it was for me!
UPDATE: I have gotten a lot of pinterest traffic from this post. You can find a source list for the entire room here! Enjoy!