We celebrated Grandpa's 70th birthday last weekend with an afternoon of bowling followed by a wonderful dinner out.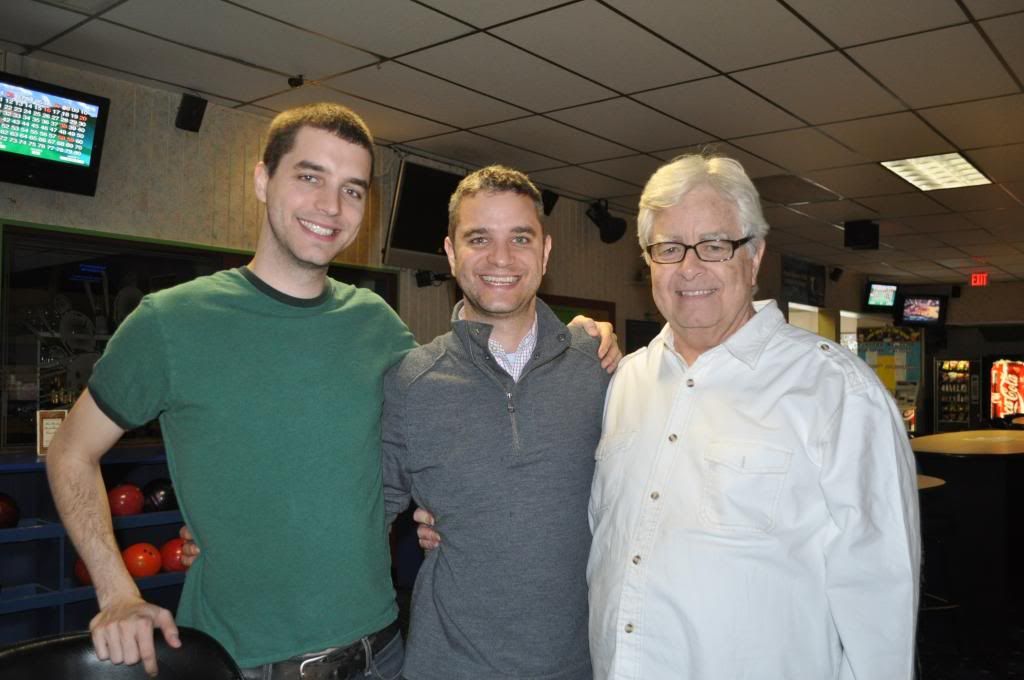 Of course, there was a little friendly competition between mom and dad which always adds a little something more to the experience. I'm the loser, nothing big...Billy's picking our next movie at the theater. Really hoping there isn't a zombie apocalypse movie showing.
Our attempt at a group shot:)
At dinner we went around the table and each person spoke about Bill, some were funny stories and some sentimental, but all were toasts of what a kind and compassionate person Bill is to all who know him. And after listening to everyone, he said a few things and one being to Robin..."I have no regrets." So touching!
You are an amazing father and the perfect grandpa. You are always there for us, going above and beyond whatever is needed. We love you so much!