I love baking something sweet on Sunday to have in the house for the week, take to a neighbor or friend, or even send a plate full with Billy to work.
Bars, brownies or cookies are the perfect because they make enough for us to enjoy and give away.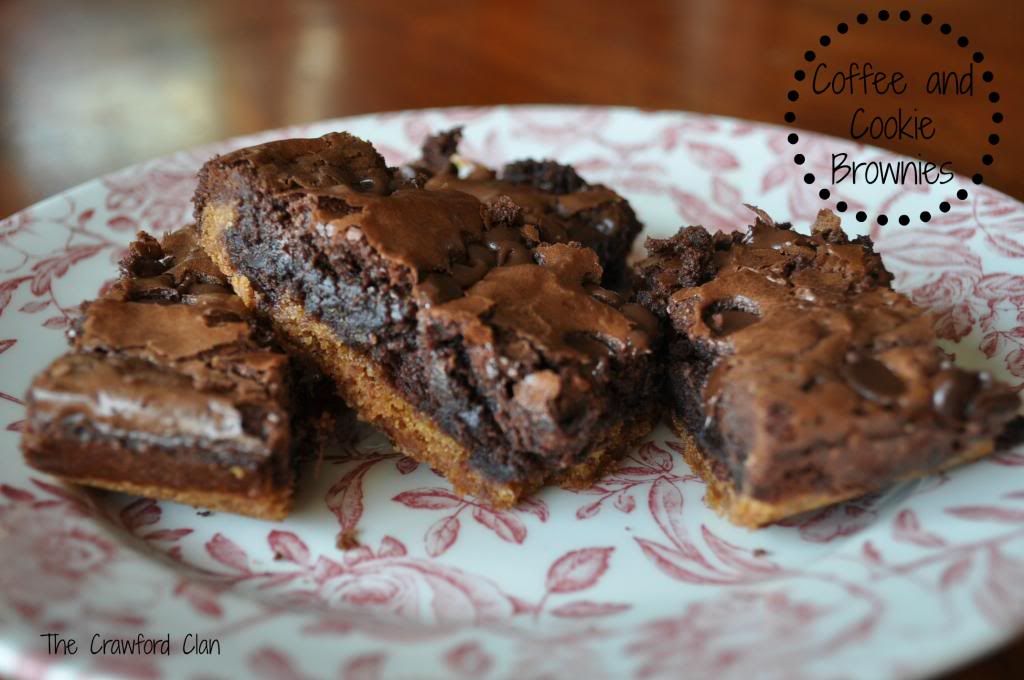 I cut this recipe out of a Better Home and Gardens magazine in 2007. This is the first time I've made these coffee and cookie brownies and let me tell ya...we've been missing out on this goodness.
I already packed a goodie bag for our neighbor. The label took no time to make and I always keep these fun clear bags on hand.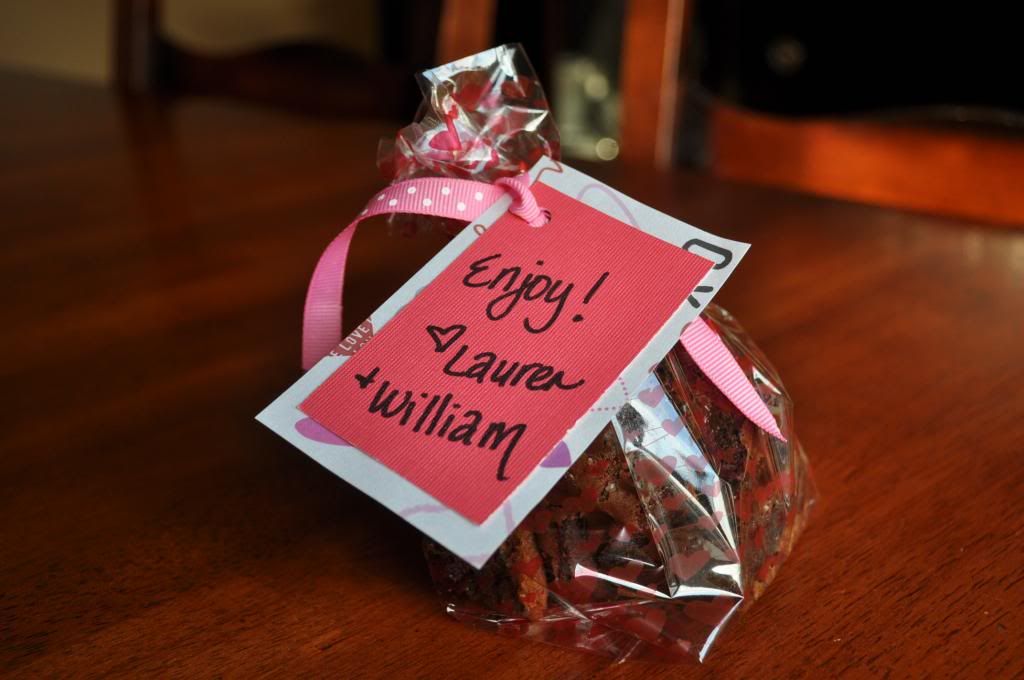 Here is the recipe, let me know if you try them!