The buffet in our dining room is one of my favorite pieces and I've always wanted to decorate it for Christmas but had never found the right inspiration.
The idea came from a lot of searches and not anything specific. I wanted to have some natural Christmas elements mixed with some glam and sparkle.
I found the vases on clearance at Michael's for $11 and the candlesticks were a wedding present.
I picked up the runner at IKEA and the reindeer at HomeGoods. The platter and red ornaments were already on hand, but purchased the silver balls and ornaments at Michael's.
The christmas card display is becoming a favorite. We have never put them up for all to see before and always hated that they just sat in a pile. I love being able to look all the smiling faces! In putting the string up, I tackled my fear of the staple gun too!
If we ever host a holiday dinner, the buffet decor will go perfectly with my china!
I can't believe the big day is a week away! We are almost ready, are you?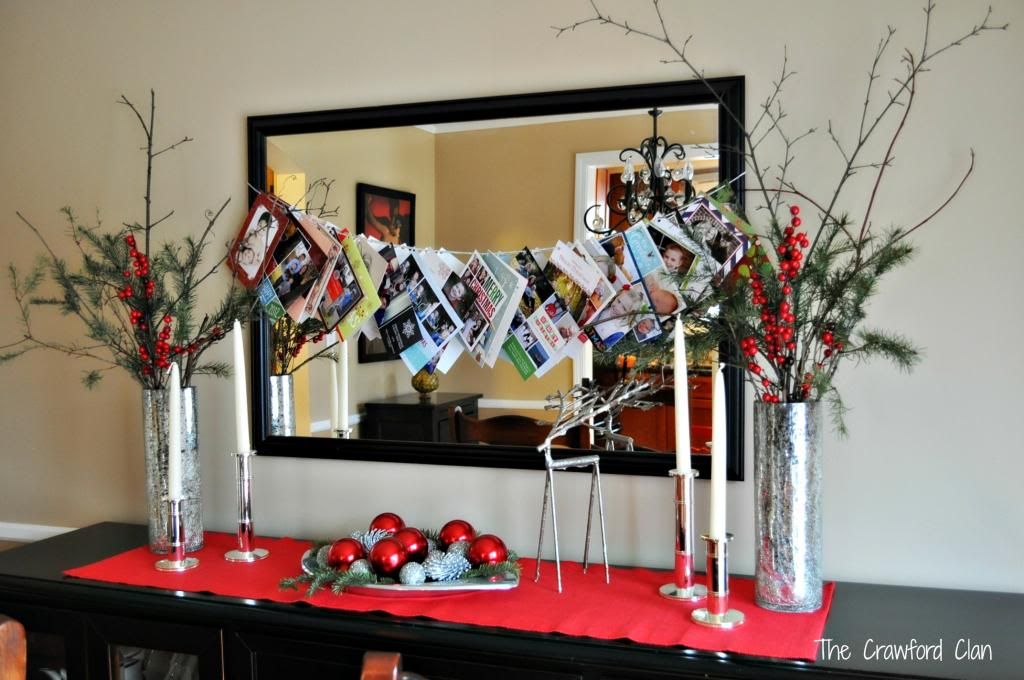 Sharing with:
A Thoughtful Place
XOXO
Aubrey