I can't believe Lauren is going to be turning four on Tuesday. We had a little party at Grandma and Grandpa's tonight and was a bit emotional most of the day as I thought about how quickly these last four years have gone by.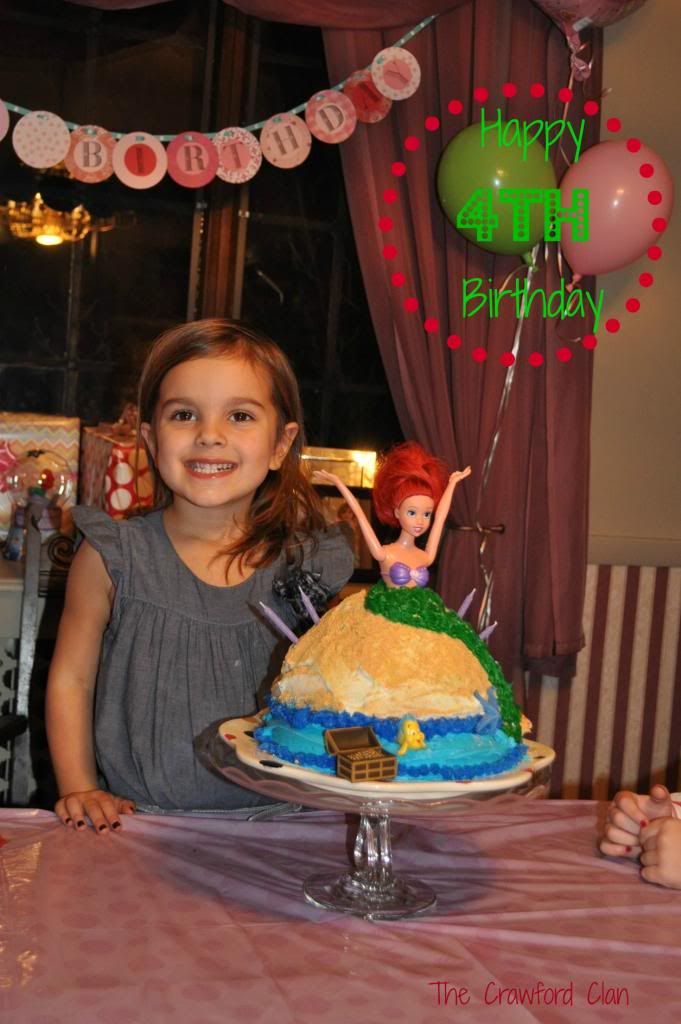 After Lauren's first birthday and each birthday that has followed I always declare that I won't do a party the next year and without a doubt I do. Just two weeks ago we weren't going to do anything besides a little cake and ice cream, but this year she seemed so much more into it. We decided on a little girl's club with her bff for mini manicures and a little celebration after.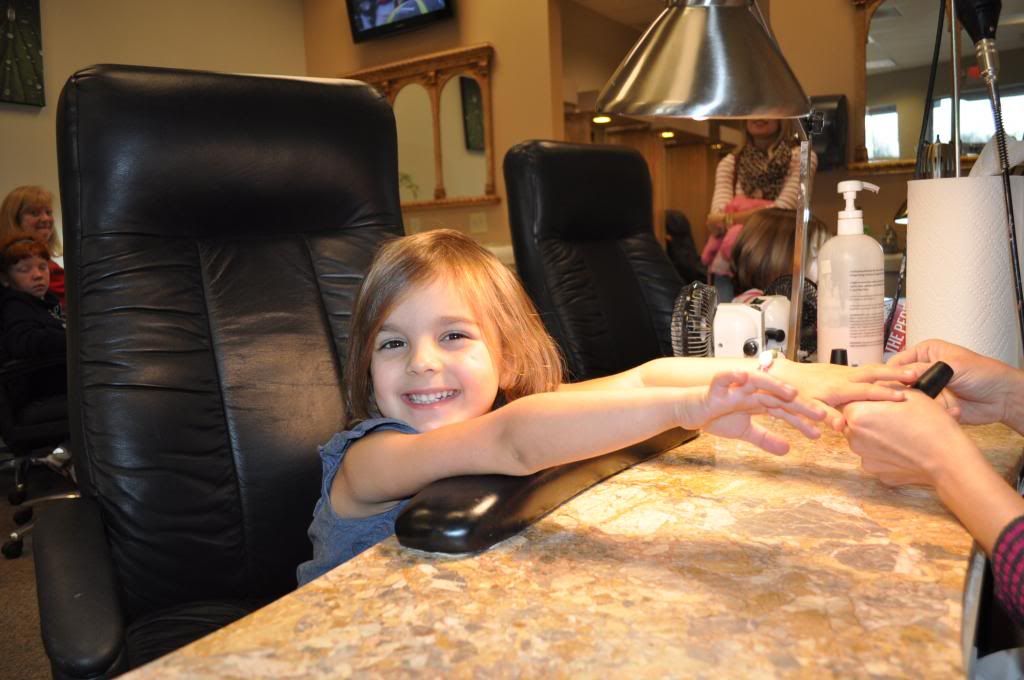 Way back she asked for an Ariel cake and I followed through with a little help from Jocelyn's neighbor. I borrowed her mold and pretty much copied what she did for her daughter.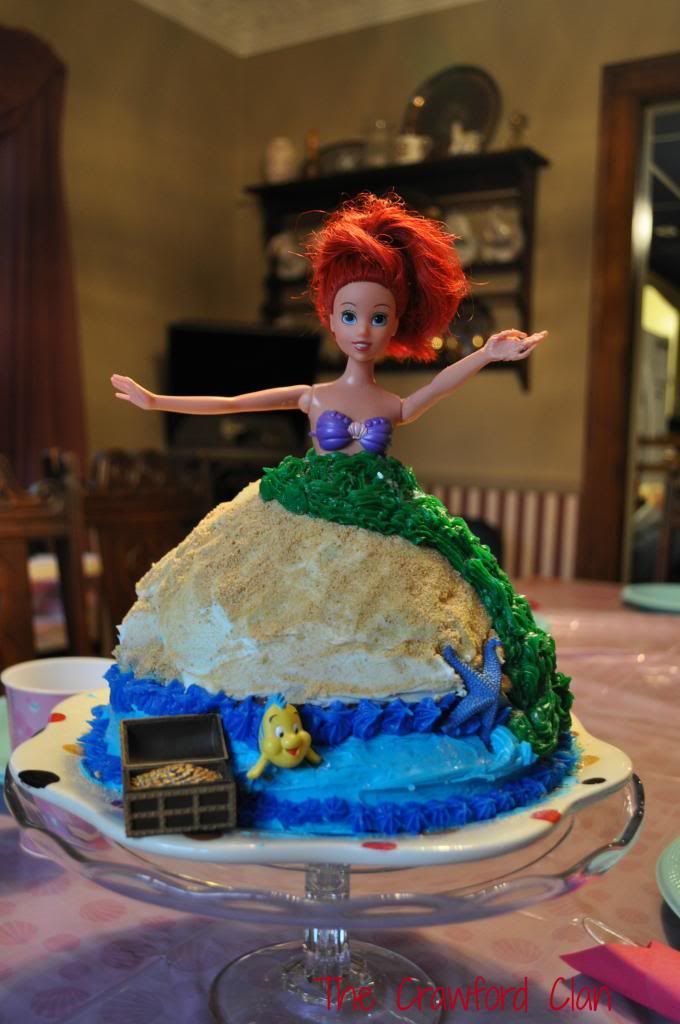 (Don't mind Ariel's chewed hand...she went through a lot. We almost lost her on the car ride over too)
There was a lot of effort that went into the cake but she was very appreciative this morning when she saw the finished product. It made it worth it!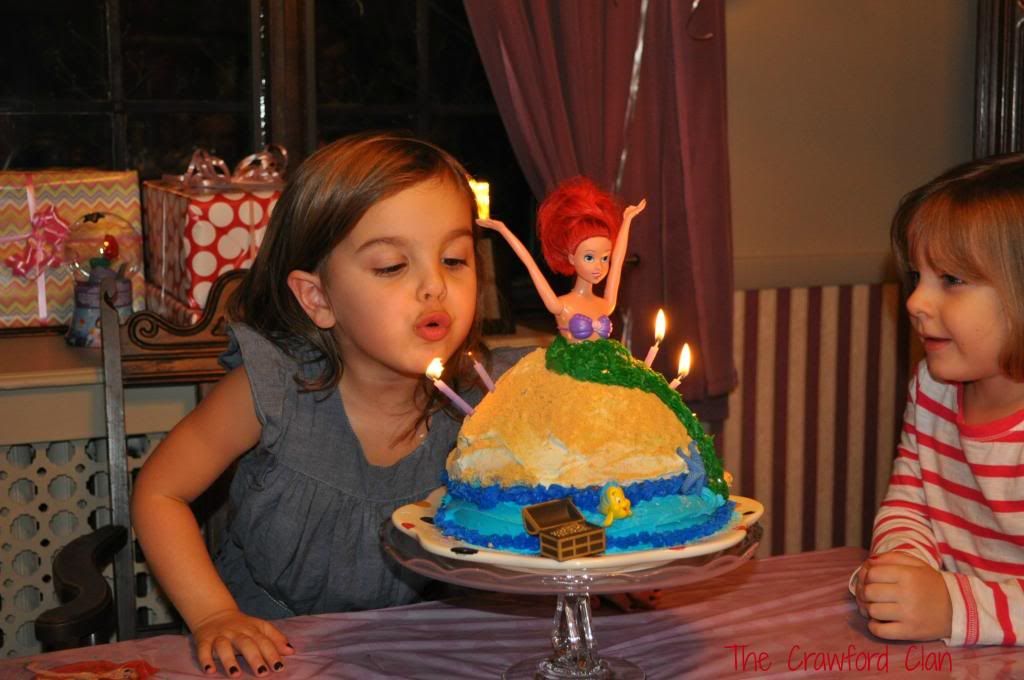 Grandma and Grandpa were so kind to let us have the party at their house. I gave Robin a lot of the supplies but they added a few finishing touches as well. Thank you again for hosting!!
To go along with the cake, we were lucky enough to have our very own Ariel surprise us too! The princess loving girls were a little shy, but not this ladies man.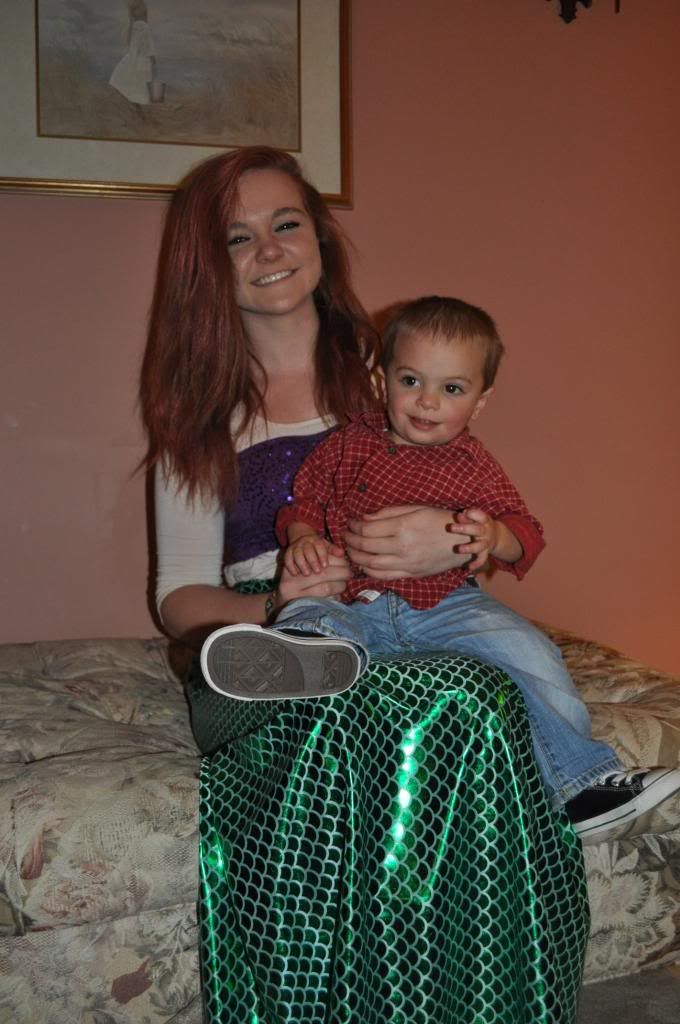 A big thanks to cousin Drew aka Prince Eric and Kenzie aka Ariel for being the hit of the party!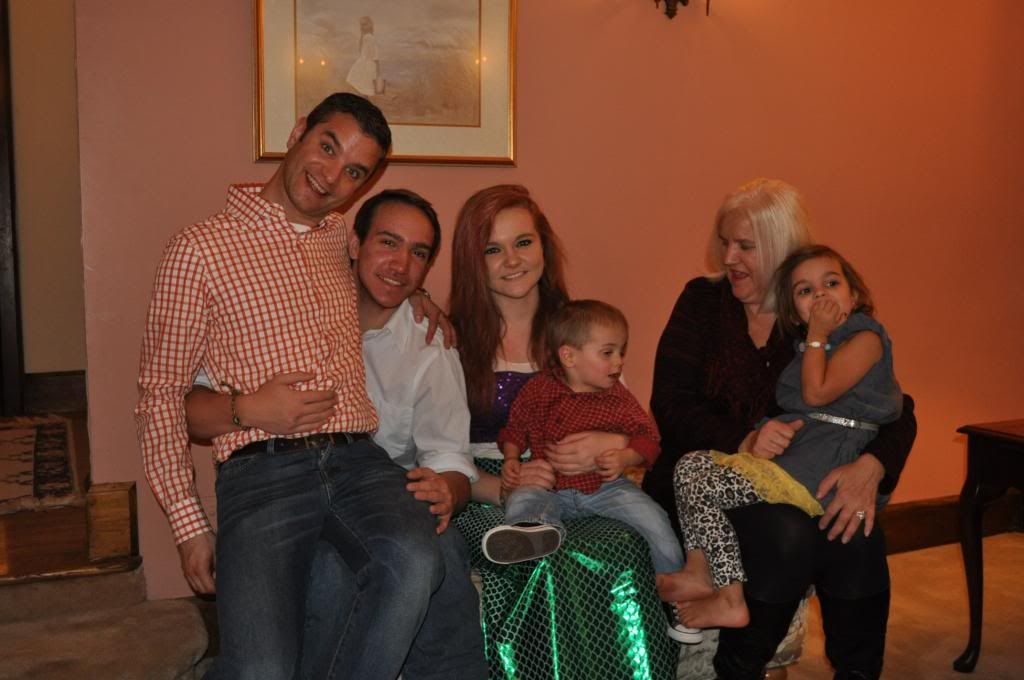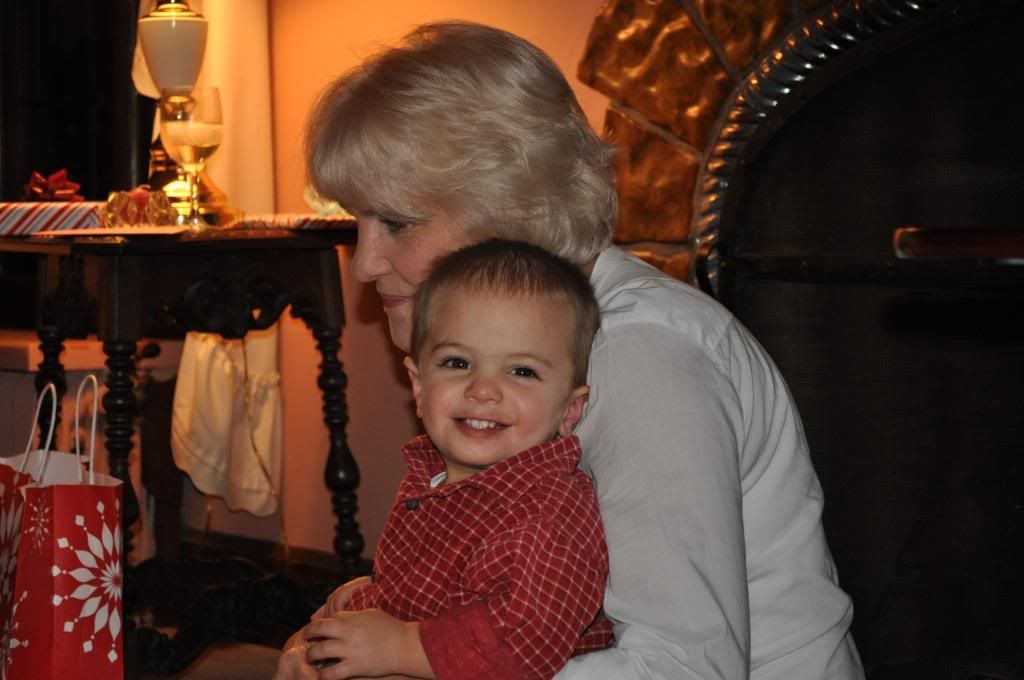 We had a great time celebrating and thanks to everyone who came! After getting home Lauren tried on every piece of clothes, carefully studied her new princess shoes, and read her self to sleep with her new TAG system:)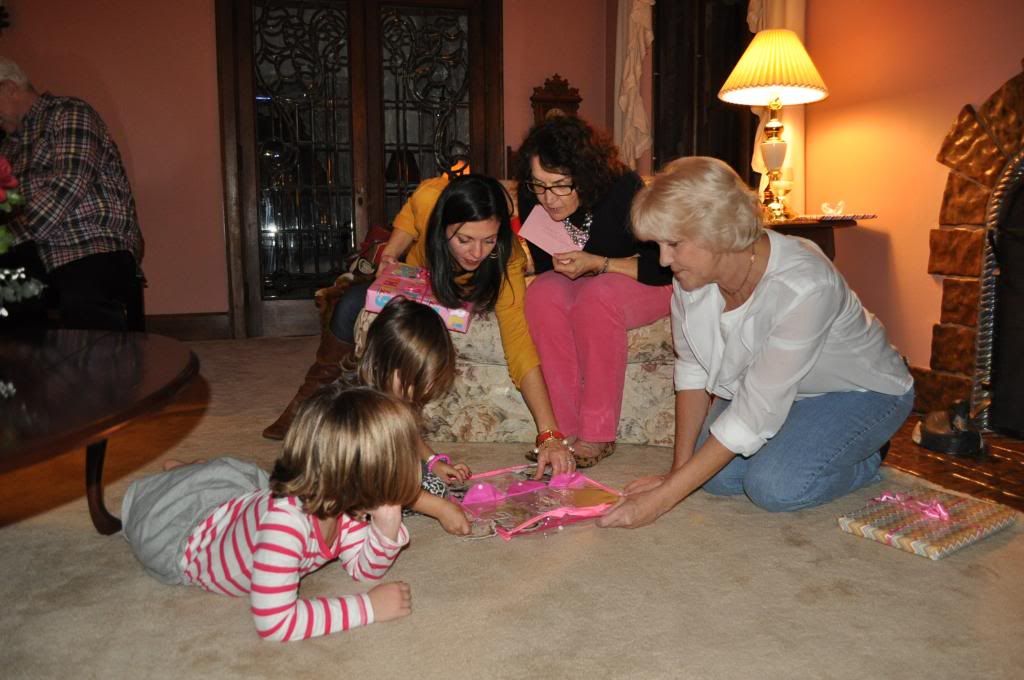 We love you so much sweetheart! Happy Birthday!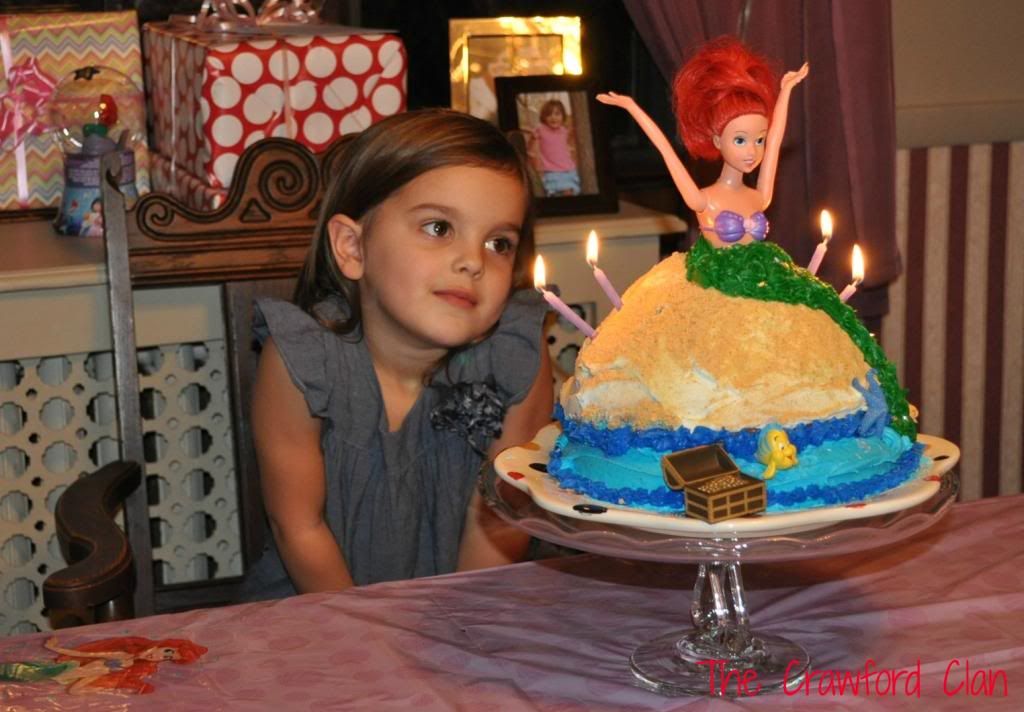 XOXO
Aubrey