Behind the scenes I feel like I have been running an insane amount of errands in preparation for Christmas, leaving me at a loss in the Christmas craft activity department. Lucky for the kids my neighbor put in enough effort for the both of us.
Lauren and William were invited to decorate enchanted Christmas forests. Isn't this spread amazing?
William surprisingly showed little interest and Lauren's sense of decorating was to create mountains of candy on the plate and not on the trees.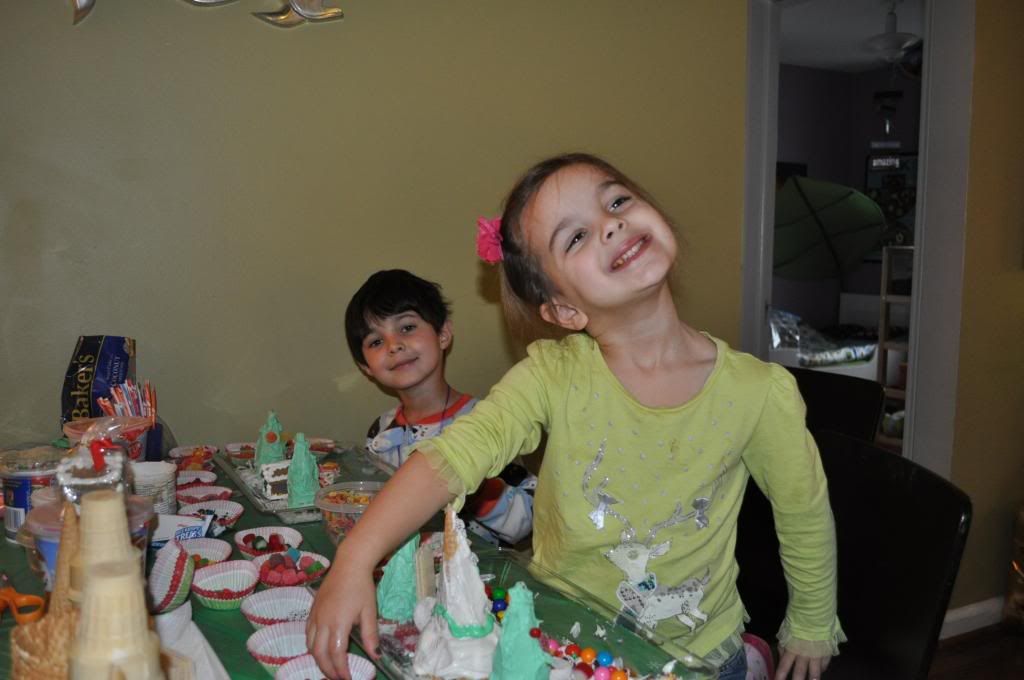 (Grandma...birthday shirt was worn twice in one week:) Not bad!)
Almost all of the decor on the trees was me.
Pond of fruity pebbles, you guessed it!
I know we can occasionally feel competitive when a mom may go above and beyond the call of duty, but lately I've been more appreciative of others efforts in the creativity department during this time of year (not that mid-summer I'll be talking behind your back about your 4th of July spread). Life has certainly gotten in the way of making my pinterest crafts come to life for the kids, so this post is little bit about telling myself that I just can't do everything my mind imagines. I need to pat myself on the back for all the balls that I juggle, but also be grateful that someone else has picked up one that I dropped.
I was in awe of Amy's time and effort spent.
The holidays are busy for everyone and taking time out to do something extra special for your kids will always get high marks from this judge!