Besides preparing for and celebrating Lauren's fourth birthday, we have been busy getting the house decorated for Christmas. I've added a few new projects to share and up first is my DIY advent calendar.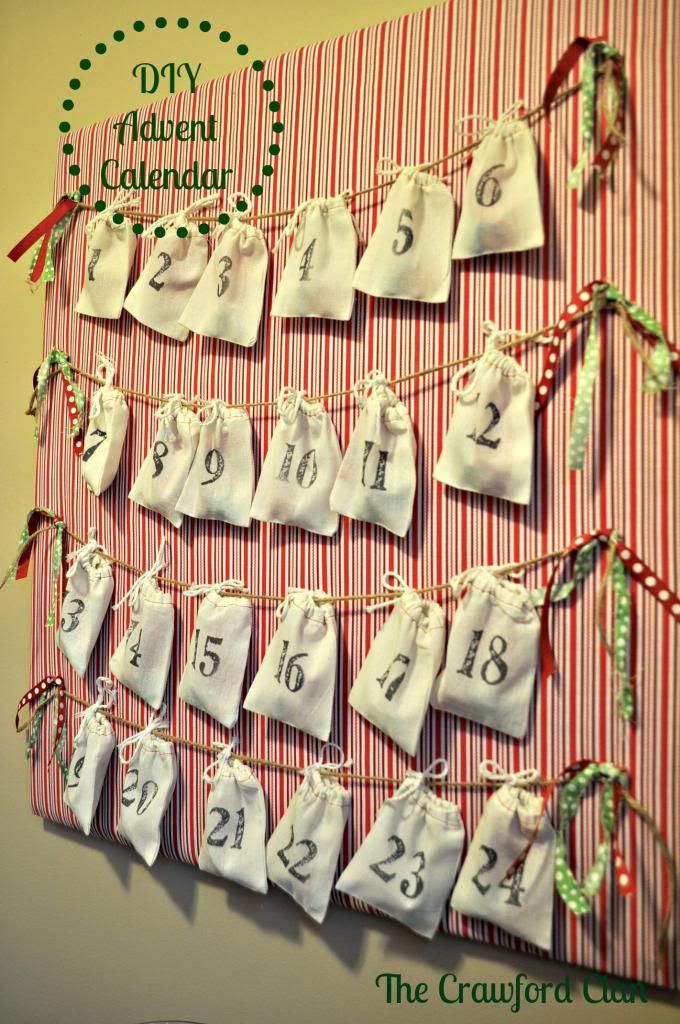 I wanted to make something this year that we could hang in our foyer and use for years to come. It's great that it's hanging and out reach because you know who would do just about anything for some chocolate!
There really isn't a crazy tutorial here. I had Billy cut a board to the size I wanted and then stapled fabric and batting. Once complete, we again used the staple gun to hold the kitchen twine in place on either end and I added decorative ribbon and torn fabric. I tied each bag lightly for easy access. And no DIY on the adorable bags, that was all etsy.
Like last year, I've written an activity we can do each day and of course two hershey kisses. Also on display are each year's visit to Santa. We actually took Lauren and William to visit the big guy today and the picture is CLASSIC! Can't wait to share!
Any new Christmas decorations in your house?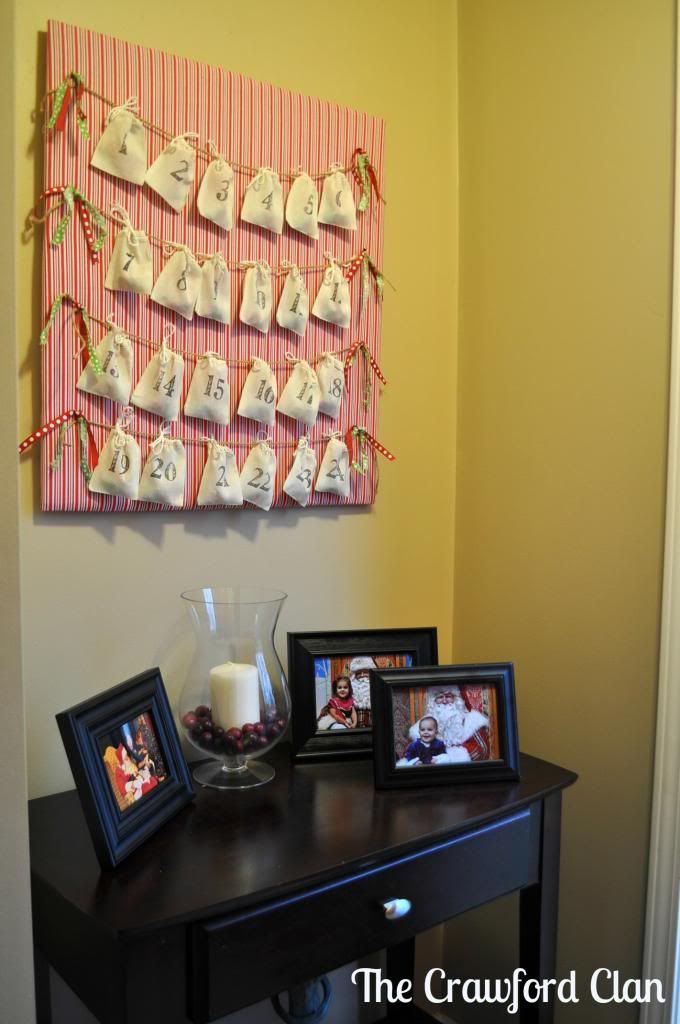 (
Pardon the horrible yellow pictures, an overcast day didn't provide good light)