We made it back from New Mexico with plenty of time to spare before the big guy arrived! We enjoyed a quiet dinner at home with the kids followed by a viewing of "A Christmas Story." It was a late night even after a long day of travel, but luckily everyone slept in.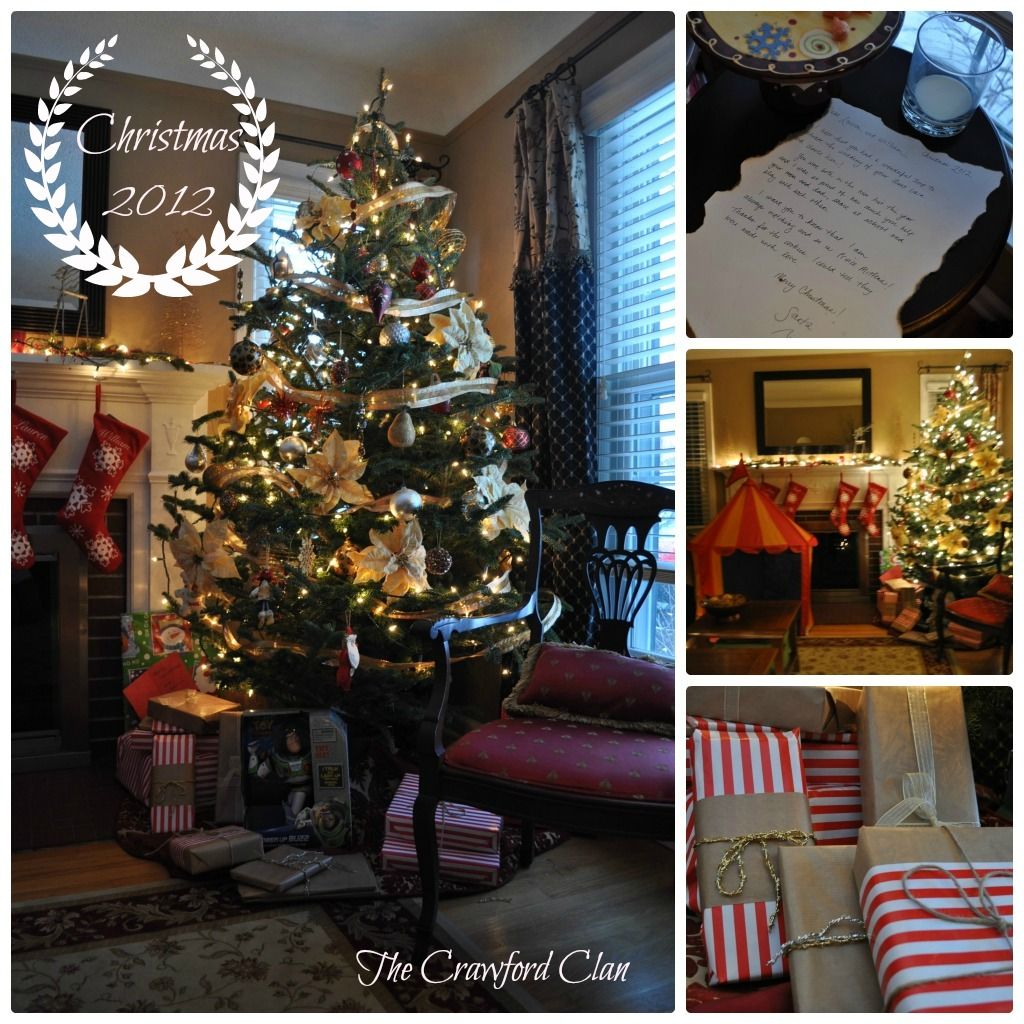 Santa's big gift to the kids were plasma cars. He left a string of lights for them to follow which was a huge hit! The cars are getting lots of playing time in the basement and so glad he brought one for each.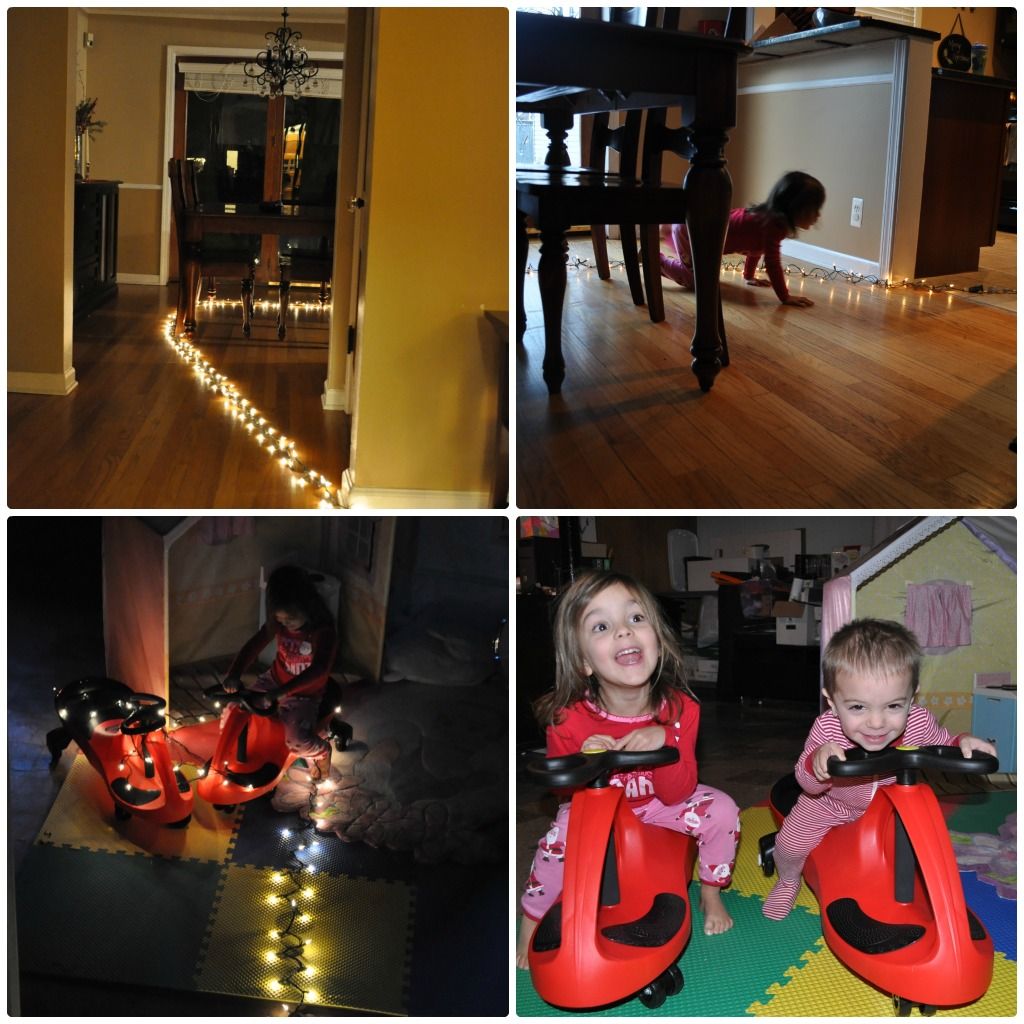 Parents put so much time and effort into Christmas each year to make it better than the last and it can be stressful but usually in the end it's always worth it. And this year especially, it was so worth it and so rewarding to know that the time and effort spent made their Christmas.

We then hurried to Grandma's for brunch and presents. The kids were completely surprised and in love with the wagon they got. Thankfully grandma's house was big enough for us to take the kids for a few laps because it probably won't get much use for awhile.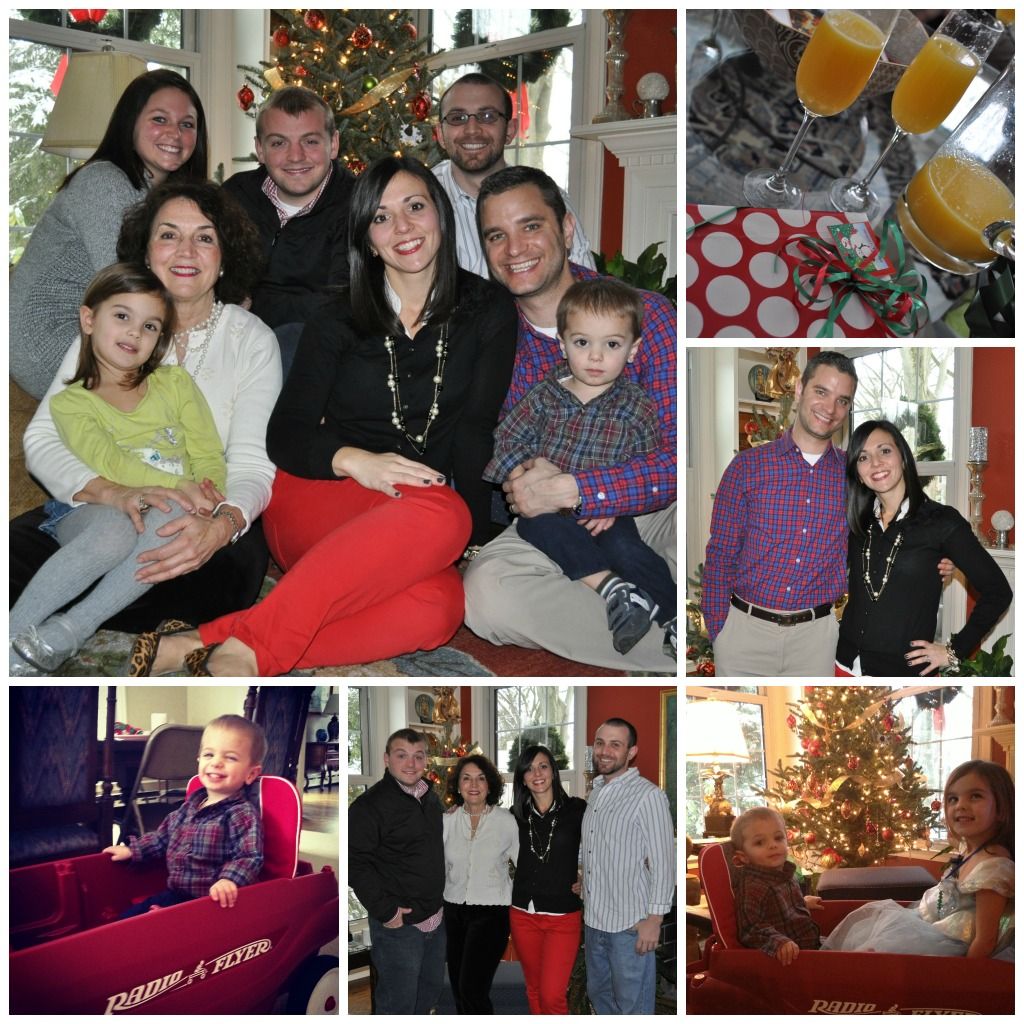 The time change had certainly caught up with Lauren and William and they both crashed right before dinner was served. What a perfect Christmas gift they gave us...wink, wink.
I hope that Santa was good to all of you!
Merry Christmas from The Crawford Clan!
XOXO
Aubrey